The Housatonic Valley Association was founded in 1941 to protect the entire Housatonic River Watershed, stretching 2,000 square miles of land. To help fund this mighty endeavor, the HVA Auction for the Environment began 28 years ago. This fun event brings our generous community together to bid on incredible auction items, sip, nibble, schmooze, and in turn, help conserve this beautiful spot we call home!
We know it's bad to covet, so let's just say we really, really desired a Grey New York Grey New England bag for a very long time (#bag-goals). Once again, it was the classic story of Instagram discovery. How did we ever find things to love before Insta??
When we learned that the company was based out of Washington Depot, we felt like we hit shop-local gold. Then, to find out (after some gentle stalking) that the creative director is Simon Kneen (who has an impressive 30-year fashion career, including a period as creative director of Banana Republic) well, that just called for us to pop over for coffee and chats.
'Twas a rather British, cool summer's day when we went to visit Hollister House Garden in Washington. Fitting, as owner, George Schoellkopf would be giving us a personal tour of his breathtaking interpretation of a classic English country garden. As George explained to us, an English garden is a garden with a formal structure and loose planting; right angles, hedges, paths, walls, and a certain exuberance to the planting.
Hollister House is owned by George Schoellkopf and Hollister House Garden Inc., a nonprofit organization.
Allow us, and George to show you around….
We first learned of the Yatra Collection when we met Gina Duckworth and fell in love with the beautiful tunic she was wearing. Lucky for us, Gina was willing to share the details on where she got it, and as it turns out, the co-owner of the Yatra Collection company lives in Washington Depot! We love it when we discover a fashion connection in our backyard!
Yatra means journey in Hindi, so, we took a yatra to Washington to meet Rati Madan at her beautiful home, and of course, try on as many pieces of the collection as we could in a couple of hours…
In this crazy overloaded world we live in, we could probably all use a visit to Valley Spirit Cooperative & Wellness Center in Washington Depot. This is definitely a place for some good self-care. The studio is beautiful, the people welcoming, and the class and therapy offerings are diverse. Classes include meditation, Tai Chi & Qi Gong, and yoga, and therapy options include Chinese medical massages, acupuncture, cupping, and organic facials.
Valley Spirit opened last year and we've been eyeing it up on the occasions we've passed it. After we realized it wasn't a liquor store, we were extra intrigued and couldn't wait to go, "unlock" 'em!
The Pantry in Washington Depot lands firmly in the "Litchfield County institution" category. Celebrating 40 years in business, there couldn't be a more warm and welcoming place to get a bite to eat. The Pantry is a sandwich shop with distinction. Soups, sandwiches, baked goods, and salads that will satisfy all the taste buds! We imagine that everyone in the Depot stops in at one point throughout the week, plus many, many more on the weekends. An above average sandwich shop that is worth the drive!
Owners Michael and Nancy Ackerman are almost always on hand to greet their customers with a smile and a laugh, alongside store manager Zoe Velush-Rogers. Hospitality is what it's all about here, like a warm hug from a favorite aunt and uncle. Have a browse through what we sampled, plus we chat with Michael and Nancy about their unique community meeting spot!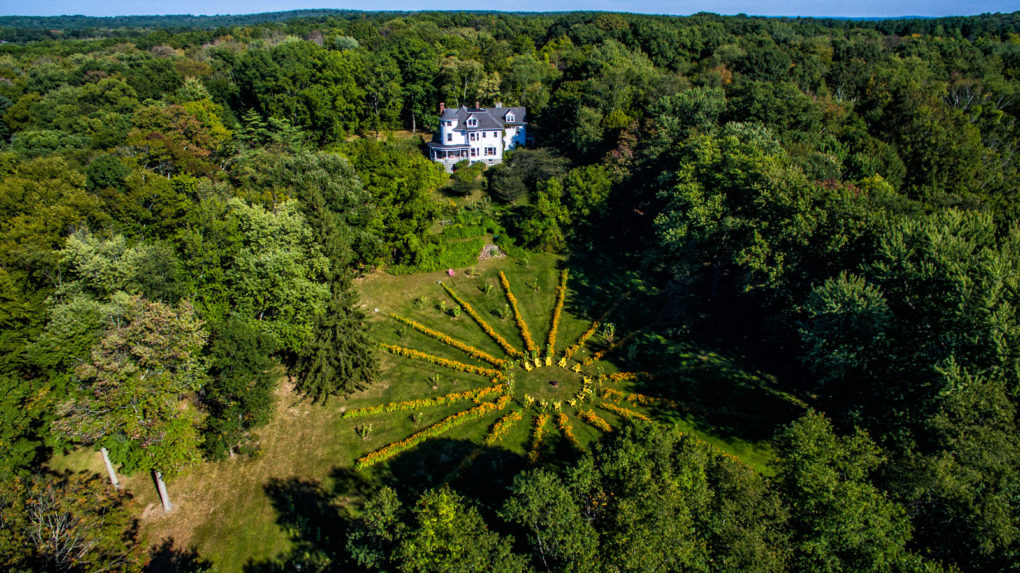 MOMIX is an internationally acclaimed dance company based in Washington Depot. We joined Choreographer and Artistic Director Moses Pendleton and Associate Director Cynthia Quinn at their home, also in Washington Depot, for a fireside chat.
Moses Pendleton impressed us with his passion and enthusiasm about pretty much every topic we spoke about. We both left the interview inspired and seeing nature and our surroundings in a slightly different perspective. Moses and MOMIX will do that to you!

Neither of us had ever been to a life coach before our session with Tal Fusion. We weren't even sure what kind of issues people bring to life coaches! So, we showed up with only our preconceived ideas. For me, a Brit, I thought I'd end up talking about feelings and cry…and Lora thought she'd talk about feelings and laugh hysterically. Not the case at all. As we learned from Tal, life coaching is not therapy; it's mostly "helping people get out of their own way." Who can't use some of that in their lives?!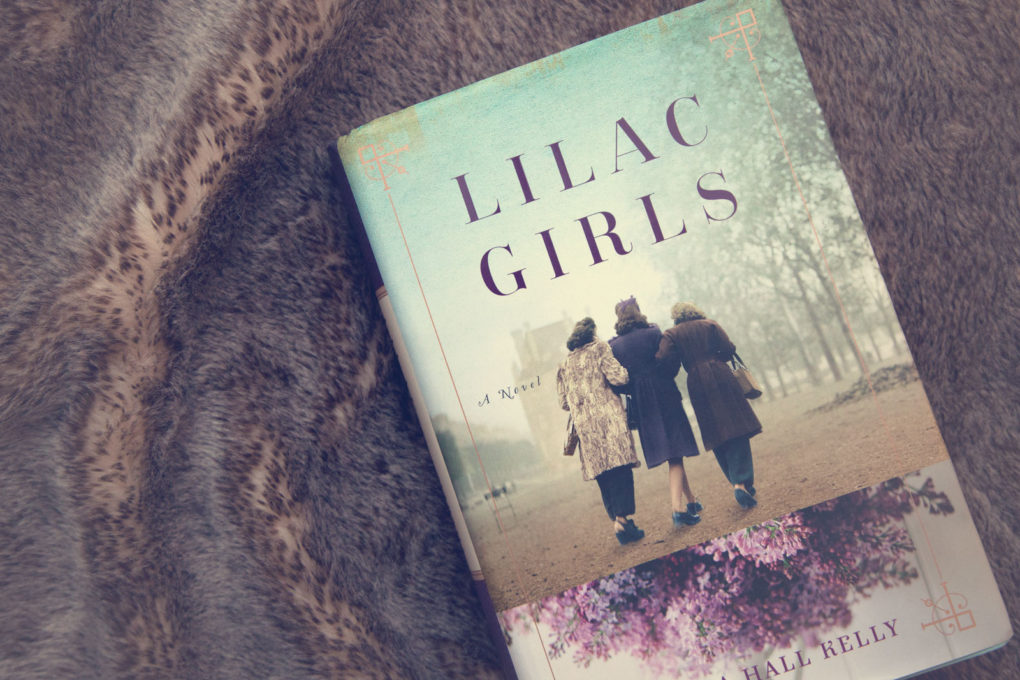 Lora's new sister-in-law, Esme, tipped us off to Lilac Girls, a novel by Martha Hall Kelly. She told us there was a strong link to Litchfield County in the book, and maybe we'd be interested in it. We were, so we each downloaded the Audible and about 2 days later Lora was done and told me she loved it, and about 3 weeks later I was able to say ditto. Lora's a fast listener.
Today we're at home with Orthodontist Adam Goodman, DMD, at his weekend abode in Washington.
After recently moving into the area and spending several weekends, Dr. Goodman was pleasantly surprised to bump into some of his patients. Occasionally he will deliver an Invisalign aligner or clip a poking orthodontic wire right from his Washington home, or even make a house call!  We headed over like Welcome Wagon and talked about teeth, life in Litchfield County, movies, and Invisalign. Dr. G has been fitting Invisalign since it launched in 1999 and travels the country training other dentists and orthodontists in the artistry of giving patients the perfect smile!