There's no denying that there's an air of mystery surrounding Wisdom House Retreat and Conference Center in Litchfield. We mentioned to a few people that we were going to "Unlock" the retreat and the reaction was always the same, "Ooh I can't wait to hear about it…we've driven by that sign many times and have always wondered what happens in there!"
That's what we're here for folks!
Ho ho…holy cow, there's only 1 week until the big day! Do. Not. Panic. If you're looking for something unique with a local Connecticut story, or have a craft-spirit lover on your list, look no further than Litchfield Distillery! Here are a few of our favorite things you can find when you visit their Distillery store.
This one is for you, lovers of farmhouse décor and a passion for primitive! C.P. Farmhouse in Litchfield is chock full of furniture and home decor to please. Looking for a cute gift? Pop into this store next time you're in town – you'll most certainly enjoy browsing, as we did!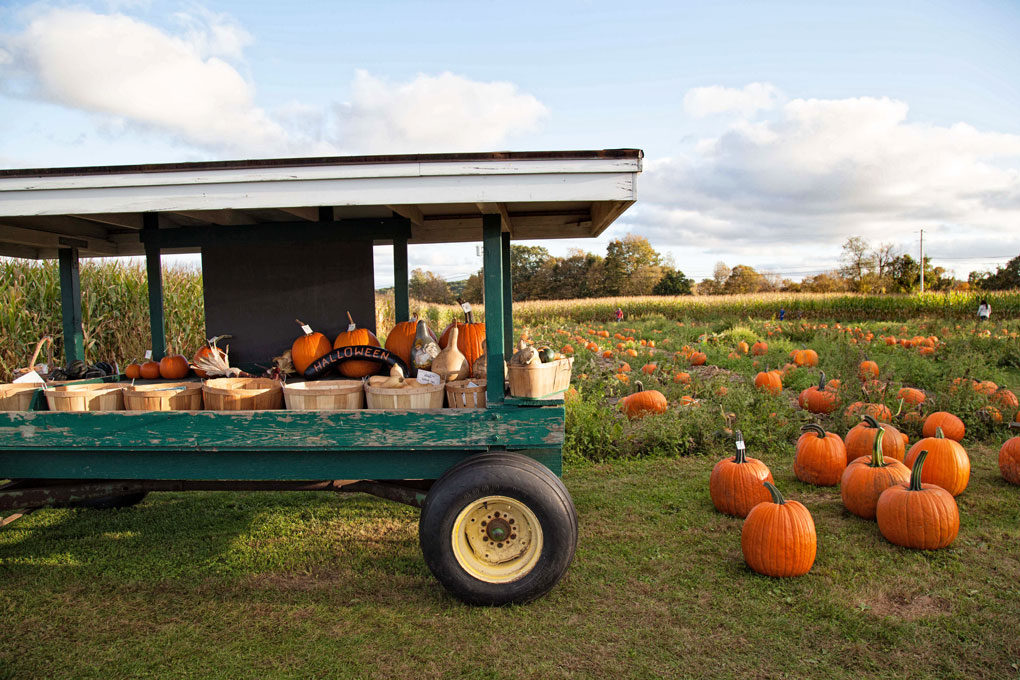 It's pumpkin season!! We can't get enough of them. Big orange ones, cute white ones, stripy warty ones…we love them all! We've got 5 Connecticut, family-run pumpkin farms you need to visit this season…which also happen to be the perfect spot to snap your best Instagram pics! Fact: pumpkin patches make for great family memories (and photos)!
In today's episode of interesting-people-about-town-with-illustrious-careers-that-we-admire…may we present, At home with Joseph Montebello in Litchfield!
Within Litchfield's recently renovated jailhouse, you'll find The Bakehouse, a lovely cell filled with the best of baked goods! Being that one of our mission statements is to try every bakery in CT, we stopped by, did a thorough taste-testing, and got the low-down. Read on…and because scratch and sniff websites still haven't been invented, imagine the smell of fresh, baked pastries as you do so.
R. Derwin Clothiers Men's and Ladies stores are back together again ❤ Yay!
R. Derwin has been a mainstay on pretty West Street, looking on to the Litchfield green, since the 80s. The two departments, men's (upstairs) and women's (downstairs) started together under one roof at 43 West Street and eventually gained in size and needed to move a few doors away from each other. Throw in a few more moves after that, all on West Street, until we reach today when the two stores are back together again. Awww. We went along to the grand opening to see the Ladies store in its shiny new digs…right next door to those lovely Men!
Here's an enjoyable outing suggestion for you – a visit to Litchfield County Auctions! Have you ever been? We've driven by many times and had no idea of the fun shopping opportunities we've been missing out on.
At a recent auction, a rare painting by the Chinese-French artist, Zao Wou-Ki (1921-2013) "Oiseaux Dans Les Nids" (Birds in the Nests), sold for a total of $487,500. Maybe we would find our own rare bird!
Here's a little glimpse into our typical conversation on the drive to any of our "At home with" features. You know, the features where we basically invite ourselves over to interesting people/local celeb's homes, for a chat and to hang out. It goes back and forth like this, "I hope they like us, I hope they feed us, I hope they're fun, I hope they offer us a drink, I hope they don't think we're weirdos."
Our visit with actor Paul Marcarelli (the "Can you hear me now?" guy) and Ryan Brown at their recently renovated country home in Litchfield, did not disappoint on any hope…
We enjoyed Sheila Nevins' book, You Don't Look Your Age…and Other Fairy Tales so much that we bought it twice! Once, on Audible, because that's how we roll, and because the cast of famous readers were too much to resist! Christine Baranski, Meryl Streep, RuPaul, Gloria Steinem, Whoopi Goldberg, and Rosie O'Donnell, to name just a few. The second time we bought it was in hardcover, for Sheila to sign when we went to meet her at her gorgeous Litchfield home. Over the course of the evening, we discussed the book, life in Litchfield County, the acceptance of aging…and other fairy tales.
This week's #WCW is Sheila Nevins!