Craving some "me" time? Want to treat your spouse/significant other to a romantic getaway? Then it's time to discover a historic place that USA Today named the "Best Northeastern Small Town." Take a drive to Lenox, Massachusetts and enjoy relaxed elegance at the Kemble Inn. Think Champagne in blue jeans. While Bev is busy and in "camp-mode" at her full-time job, I took my hubby for a little R&R…
In New Milford, next to The Silo, you will find Finnegan's Farm, West.
And on that farm, there is a yurt!
(What's a yurt? A circular tent of felt or skins – canvas in our case – on a collapsible framework, used by nomads).
And in that yurt, we did stay…
E I E I O.
After our recent mini-vacay where we stayed at The Ritz-Carlton, Boston, we may have returned home just a tiny bit more "princess-y" than when we left. Sorry, husbands. We were treated like royalty (such is the Ritz-Carlton way!) and could have cried when it came time to leave. Here's our whirlwind mid-week Ritz-Carlton, Boston experience! #RCMemories #Suitelife
Hotel Hi-Ho is a Fairfield, CT landmark located right next to the Merritt Parkway since 1960. Once a motel, the new and improved (and recently restored from top to bottom) Hotel Hi-Ho is now a "smart" hotel and one of the first in CT to offer guests a completely virtual customer service experience. 
Finally, another getaway post! Our last trip was to Scotland and Iceland, so the next place to visit would be Hartford, CT. Naturally! Yep, it was time for us to give our state capital some love and treat ourselves to a little daycation + hotel stay. We decided on The Goodwin Hotel in downtown Hartford, which is pretty much close to everything.
Freshly renovated with a new lease on life, we wanted to check out this iconic hotel. As part of RMS Companies (see our Hotel Zero Degrees feature too!), we knew we would be in for a chic treat. Come, we'll show you all the bits we loved!
In less than two days, we managed to unlock "the tip of the Iceland iceberg," i.e. Reykjavík and the surrounding area. Nevertheless, check out what we were able to fit into 46 hours! Consider this our Iceland 101 and we can't WAIT to go back and bring you Iceland 102! We've got; how to get there, where to stay, where to shop, where to eat, and the Golden Circle tour covered.
Scotland was recently voted the most beautiful country ever (or something like that) and we believe it's because the voters all visited Loch Lomond. You only have to drive but an hour out of Glasgow (1.5 from Edinburgh) to get into the most breathtaking scenery you ever did see! Rent a car, be prepared to drive on some crazy, single-lane, windy roads, and get ready for the road trip of all road trips!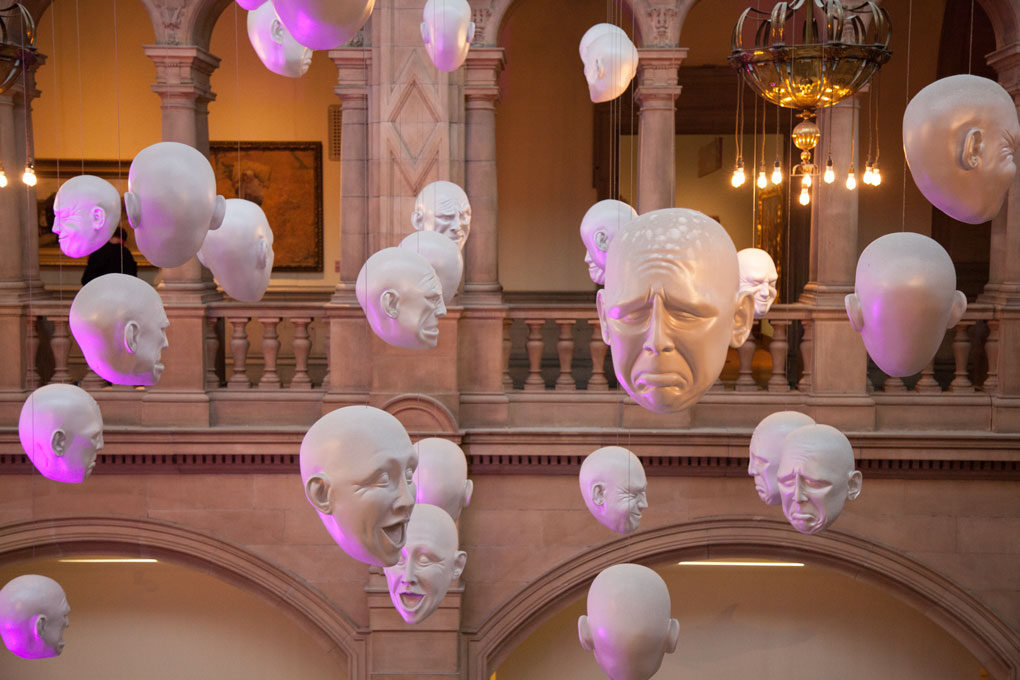 Welcome to Unlocking Glasgow! Part 2 of our 3-part tour of Scotland…Edinburgh was last week 😉
Having spent my "formative" years living in Glasgow from age 14 to 20, we would definitely be making the city of style part of our Unlocking Scotland tour! Outside of London, Glasgow is home to some of the best shopping in the UK. And for foodies, they have quite the gastronomic and bar scene going on. Here's 9 hours in Glasgow, and five stops you should definitely hop-off on the "Hop-On Hop-Off" bus tour!
Welcome to the start of our 4 part Getaway adventure to Scotland and Iceland! This is a smidge farther than our getaways usually take us, but we decided that after 2-1/2 years of blogging together, we were ready to go international!
In case you don't know your "Unlocking" trivia, I (Bev) was born in Scotland and moved to CT when I was 20. A wee while ago! I was due to visit my "other home", and Lora was long overdue a trip to the UK, being that she's a total Anglophile. Iceland has also long been on Lora's bucket list, so we came up with a plan to bring our Unlocking show on the road. We would Unlock Edinburgh, Glasgow, The Trossachs + Loch Lomond, and Reykjavik.
Welcome to Edinburgh. Part travel journal, part guide, this is a compilation of what we did, plus some bonus "must-dos" thanks to the locals, i.e. my friends and family!
I lovermont. Vacationing as a child, and then living there for a short time after high school (which are some of my fondest memories), I always felt relaxed and carefree when I was among its lush mountains and quaint picturesque towns. So it seemed the perfect location for a weekend getaway to celebrate my one year wedding anniversary with Michael. Here are some ideas on things to do and where to stay for your visit to the Manchester area!