If you're a Good News Restaurant groupie (of which there are many) you're well aware of their recent facelift and makeover. If you haven't been in a while, get on over there and fall in love with Good News Restaurant (Woodbury) all over again. Carole Peck – the fresh-cuisine queen in these parts – invited us over for a peek and a bite to eat. Be right there, Carole!
Dottie's Provisions is everything you could ask for in a bakery and a coffee shop. It's got the location (in a beautiful cobblestone courtyard in the lovely town of Litchfield), the baked goods (hello famous Dottie's donuts and more!), the coffee (😍), and the lovely family who uprooted everything to move to Connecticut to run it!
Yep, it's pretty perfect, and as we're quickly turning into Unlocking Connecticut Bakeries….here's our expert synopsis 😉
Within Litchfield's recently renovated jailhouse, you'll find The Bakehouse, a lovely cell filled with the best of baked goods! Being that one of our mission statements is to try every bakery in CT, we stopped by, did a thorough taste-testing, and got the low-down. Read on…and because scratch and sniff websites still haven't been invented, imagine the smell of fresh, baked pastries as you do so.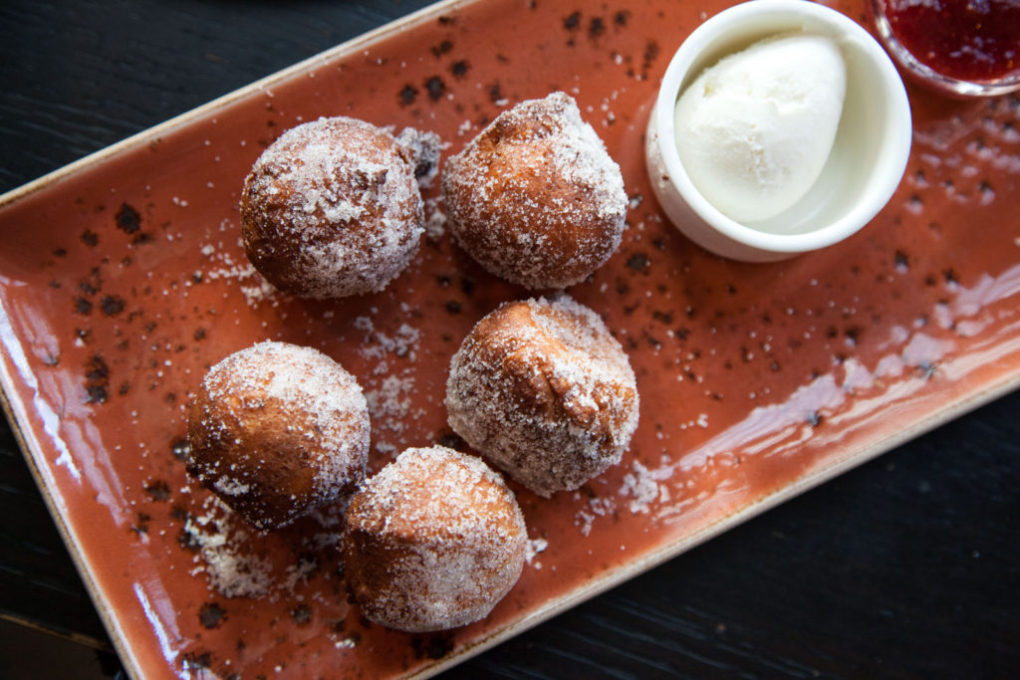 Hey, foodies! Fairfield County has plenty of amazingly fabulous eating establishments and we're sharing some that have impressed us during our travels. From BBQ to Vietnamese, to burgers, to wine bars, and then some, here are some spots you need to put on your "gotta try it" list! Your taste buds and belly will thank you.
We recently partnered up with CT Visit as CT Ambassadors, so you can also see this story on their fabulous website!
It was love at first bite when we met Anne McClelland, owner of The First Bite Catering now located in Brookfield.  During a culinary event held at Ameico, Anne served up the most delicious things, perfectly paired with good wine! The way to our hearts right there. We've been her food groupies ever since.
Sometimes, around mid-February, six weeks into being on a strict keto diet, you just need a grinder. And if you're going to do it, you might as well make sure it's the best darn grinder around! Which brings us to Nardelli's Grinder Shoppe in Torrington…
Restaurant: Heirloom at The Study at Yale, New Haven
When you are hankering for: A fantastic meal in Ivy League Yale territory. Fresh, sophisticated, healthy dishes. Plus, plenty of comforting favorites made with local ingredients and an extra something special. It was a freezing cold February day in New Haven, and Heirloom was the smart choice to escape from it all!
Restaurant: Zohara Mediterranean Kitchen, 991 Farmington Ave, West Hartford, CT
When you are hankering for: A++ delicious Mediterranean fare. A menu that encourages ordering lots of small plates – which is good, because you're not going to be able to decide! A unique and very likable craft cocktail menu.
Occasion: Welcome to Unlocking Connecticut! This is our first post as the new and improved Unlocking CT, where we will be discovering the best restaurants in the entire state. Bring it!
We have long wanted to master "the cheese board." You know, the kind of thing you see posted on Instagram that looks like a still life work of art. With the holidays coming and both of us hosting gatherings at our homes, we thought we'd visit the experts, 109 Cheese & Wine in Ridgefield, and ask them to teach us some cheese board skills. They also have a fabulous cheese market in Kent.
We picked up a bunch of great tips, plus a couple of great bottles of wine! Here's how to put together a cheese board to impress your friends!
We all know we're meant to eat a diet of nutritious food. When we eat nutritionally packed foods, we're warding off disease, increasing stamina, making our skin and hair happy, and achieving better mental clarity. But, as we can all attest to, it's often the doing and the remembering that is harder to execute than any lack of knowledge!
Dr. Wendy Wolfson is a smart and savvy psychiatrist who understands living in the real world, but also the tremendous benefits, both physical and mental, related to eating nutritious food. As a psychiatrist practicing in New Canaan and NYC, she believes in treating the whole body and has produced Mood Eats – good mood food bar. Tell us more, Dr. W!