Living in CT means living with hat head and staticky hair throughout the winter months. We're so over it! With zero percent humidity and icy cold weather for days on end, we were both in need of a hair pick-me-up. We stopped at Etre Beau Salon and Blow Dry Bar in New Milford to meet the lovely ladies and take our hats off so they could help us! There's nothing like a blow out to lift the spirits!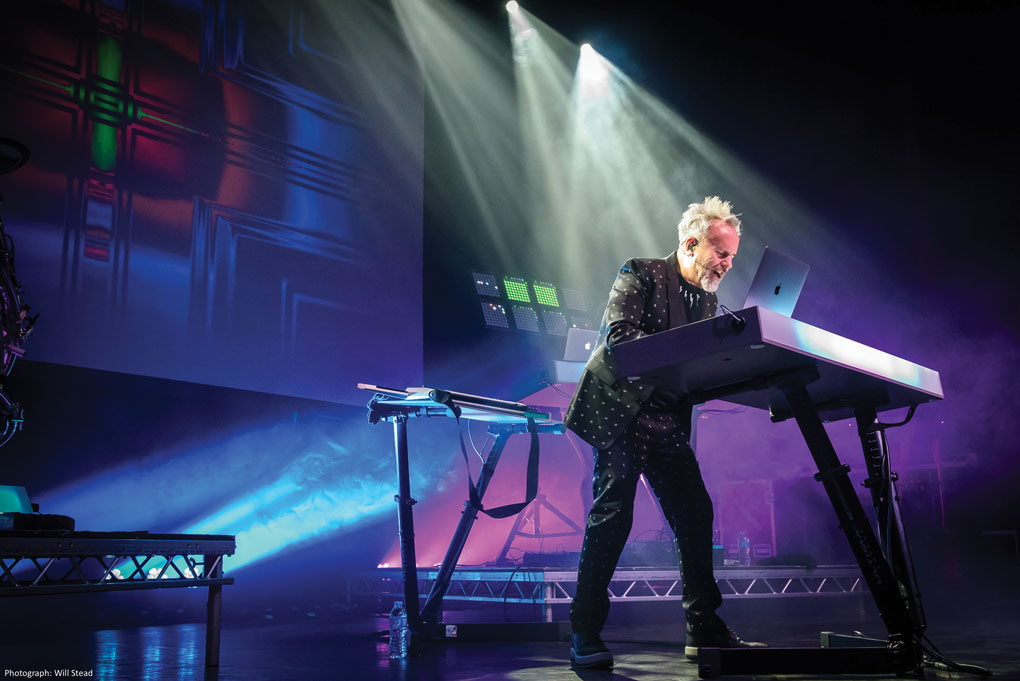 If you had told our teenage selves that we would interview Howard Jones in the future, we'd most definitely not have believed you! But, here we are, about to talk to Howard freakin' Jones! With two shows coming up in our area, Daryl's House, Pawling and Infinity Hall, Hartford, we had a couple of questions to ask and share with our Unlocking readers!
Around the world, Howard Jones has had an impressive 15 top 40 hit singles between 1983 and 1992. His current tour, "Solo – The Songs & The Stories" will include trips down memory lane recounted by Howard, behind the scenes stories (we love!) and the inspiration behind the songs.
Finally, another getaway post! Our last trip was to Scotland and Iceland, so the next place to visit would be Hartford, CT. Naturally! Yep, it was time for us to give our state capital some love and treat ourselves to a little daycation + hotel stay. We decided on The Goodwin Hotel in downtown Hartford, which is pretty much close to everything.
Freshly renovated with a new lease on life, we wanted to check out this iconic hotel. As part of RMS Companies (see our Hotel Zero Degrees feature too!), we knew we would be in for a chic treat. Come, we'll show you all the bits we loved!
Us: "Hiii Billy Blanks, fitness legend, karate champion, creator of Tae Bo! We totally love Tae Bo and did all your tapes. We can't wait to workout with you!!!" Yep, two Tae Bo fangirls over here!
We got to chat with Billy about his upcoming event at the Norwalk Theater, what his guilty pleasures are (does he even have any?), and lots more…👇🏻
What gets us to leave our house when it's a whopping eight degrees outside? Jewelry, that's what. Mic Urban of Michael Urban Jewelry specializes in one-of-a-kind pieces made with rare stones and also creates limited edition collections twice a year. Inspired by his unique life between Connecticut and Puerto Rico, we can tell you right here in the first paragraph that you need to check it out!
Keep scrolling to hear Mic's fascinating story, his process, and his philosophy. Most importantly, see what you might want to add to your own jewelry collection. 😍
Ever wondered what it's like to be a professional dancer in a world-renowned dance company? Like, Pilobolus, for example – Litchfield County's very own famous dance company based in Washington Depot.
What do they eat? Do they have any pre-performance rituals? Where do they all come from? We got to ask all of these questions and more, plus we got to experience a pre-performance ritual when we had the pleasure of hanging out backstage with them the night before their Danbury show.
But before we get to that part of the story, let us start at the very beginning.