Following our ratio of one fitness post for every three food posts, today we're telling you all about our visit to W. Rhythm Fitness & Wellness in Kent. "Work hard, play hard" is our motto alongside, "Workout so you can eat what you want!" Variety is the key to any good fitness program and W. Rhythm Fitness has that covered.
Because you never know when you might find yourself in a situation that requires some element of self-defense, we decided to visit Karina Gramesty and Kailen Pirro, owners of Dojo Fairfield, to receive some C.O.B.R.A training (Combat Objective Battle Ready Applications).
Today's post is dedicated to passing on all of the valuable lessons we learned, and hope that none of us ever have to use it. Knowledge is empowerment!
I don't know what's happening, but you just can't seem to get us out of the kitchen these days! We were in the kitchen with Anthony LoFrisco a couple of weeks ago…and now we're back, this time in Kimberley Locke's kitchen. Yes, Kimberley Locke of American Idol fame, and so much more.
We did a "What's cooking with Kimberley" segment a couple of years ago when we first launched Unlocking Litchfield, where we "cooked" a salad. For those new to our site, we are not cookers. We are very grateful for our husbands that do like to cook…and we usually stay far away from all those "tools." We much prefer the eating part. But, we are always open to learning new skills, so Kimberley promised she'd make something simple.
During a recent trip to the city, we decided to mix business with fashion pleasure and drop in on the Jed luxury knitwear showroom. We wanted to say hi to Jed Krascella and his team, and see what they're cooking up for fall 2017. Hint – an abundance of the finest sweaters you could ever want! 
Neither of us claims to have any real interior design skills. We know what we love, and have lovely homes, but we truly admire those that can "put together" a room. When we spent the afternoon with Sam Allen, founder of Sam Allen Interiors, at his Weston family home, we learned so many great tips. Both of us were inspired and went home to rearrange coffee tables and pile books together in coordinating colors! 
Restaurant: Noujaim's Mediterranean Bistro, Winsted
When you are hankering for: Fresh, authentic Mediterranean food. Spanish, French, Italian and mostly Lebanese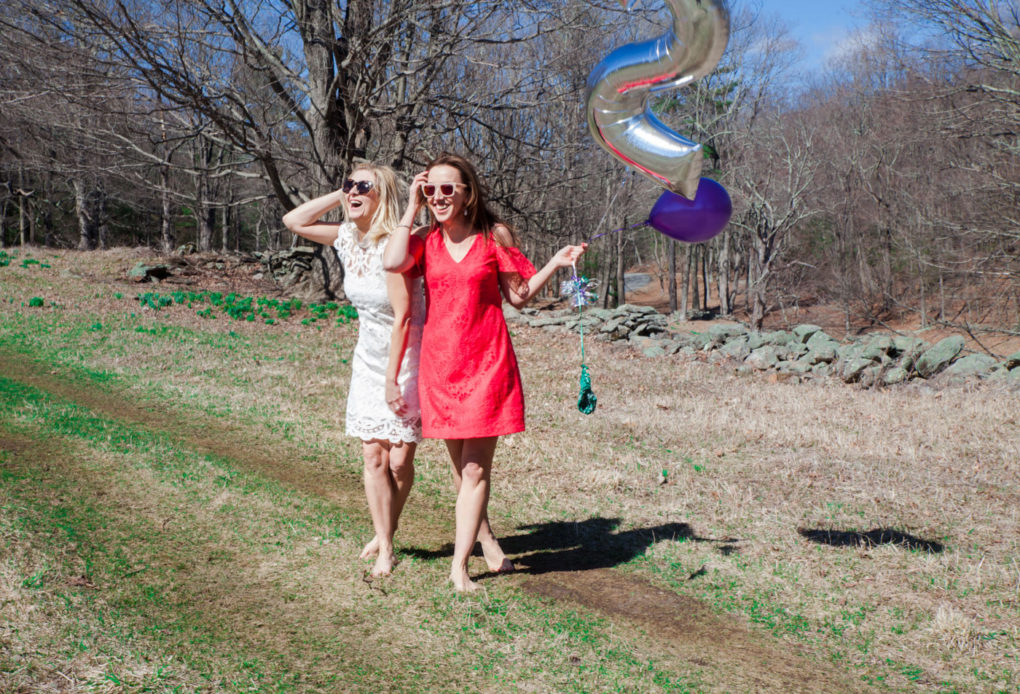 Happy birthday to us!! Unlocking Litchfield is two and we threw ourselves a mini birthday party (sorry you weren't invited 😉)!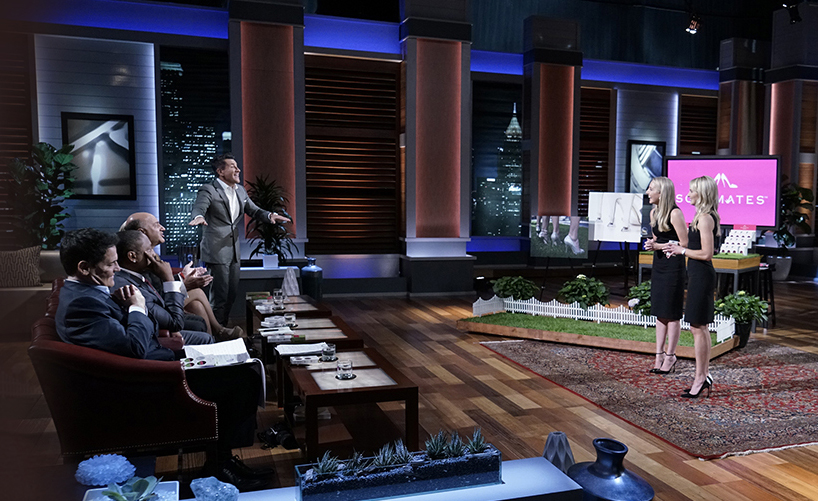 We do so love a great entrepreneurial success story. Especially when the story involves two inspiring and ingenious women and shoes. Monica Ferguson (Greenwich native) and Becca Brown are the founders of Solemates – a company that came up with a way to save our high heels!
Ever had that daydream of inventing some kind of lifehack "thing"? "I'm going to make and sell this "thing" that nobody else has thought of yet." Usually followed by, "I'll have my own company selling this "thing" and I'll be wildly successful!" Well, friends and co-founders Monica and Becca acted on that dream and started their own company, Solemates. They also charmed the judges on Shark Tank with their invention, the "High Heeler."  
As our blog is turning two this month, we decided it was time to start planning our dream office. Who better to help us with such a quest than Haver & Skolnick Architects, based in Roxbury. Renowned in Litchfield County and beyond, Haver & Skolnick are known for balancing the quintessential "Litchfield" look, while keeping things modern with a healthy dose of 21st century convenience. This would work for us and our vision!
We've driven by their office and antique store countless times (and you probably have too!), so it was time to stop in and meet the dapper duo, Charles Haver, and Stewart Skolnick.
Today's post brings us to the home of Anthony LoFrisco in Wilton, a first-time author at the age of 83. His book "The LoFrisco Family Cookbook (How Josie Brought Sicily to Brooklyn)" combines stories of his Italian/American upbringing in Brooklyn in the 1950s and recipes, mostly from his mother.
We first learned of Anthony (a retired attorney) and his book when he sent us each a copy in the mail. It was packaged oh-so-delightfully with a wooden spoon tied to the front by a lovely ribbon. We're not sure if the wooden spoon was meant to aid us with our cooking (being that it's a cookbook) or is a nod to the punishment tool of choice used in "those" days! Either way, we were completely intrigued. Stories and recipes make for a good combo in our book…and in Anthony's book!