Why have we not been here sooner?! Litchfield Athletic Club is yet another business we're so happy to have been able to "unlock." The club has recently undergone a bit of a facelift and refresh – so they asked us to come on over and check out the new them!
Post sponsored by Litchfield Athletic Club
Tonya Benvenuti, Litchfield Athletic Club General Manager, showed us around. First stop was outside to the Fit Pit – aka an adult sandbox. Megan Reddinger (one of LAC's super team of certified personal trainers) offered to "show us the ropes" as it were. Ha! After taking a couple of shots of us faking it, Megan showed us for real what happens out there. Megan is amazing.
One inch off the ground
Feet actually on the ground!
This is Megan, climbing the ropes for real…and making it look easier than our "faking it."
"Simply jump over the wall." Megan tells us that it's all about technique and that she offers classes that could train even the likes of us.
Whacking a tire looked pretty fun
As soon as the weather isn't quite so hot – we're so back to do a Sunday "Operation Fit Pit" class [Lora doesn't know this yet, but we're going].
Back inside into the glorious air conditioned gym (did we mention it was like 1,000 degrees outside?), Tonya continued on with the tour.
The Group Cycling room. Loved the setup. Blacklights, good music, and super cool Keiser bikes – we're so coming back for that too! When Lora told me she'd never done any group cycling classes before I couldn't believe it. I told her we'd come back after her wedding. If you spin, you understand.
Child care room. Super cute child.
Andy at reception! This guy should definitely have his own stand-up show.
The brand new MJ8 – many thousands of exercises can be done using this impressive piece of machinery!
We popped in on the "Ageless Wonders" class. They didn't miss a beat as Lora snapped pics in the front row!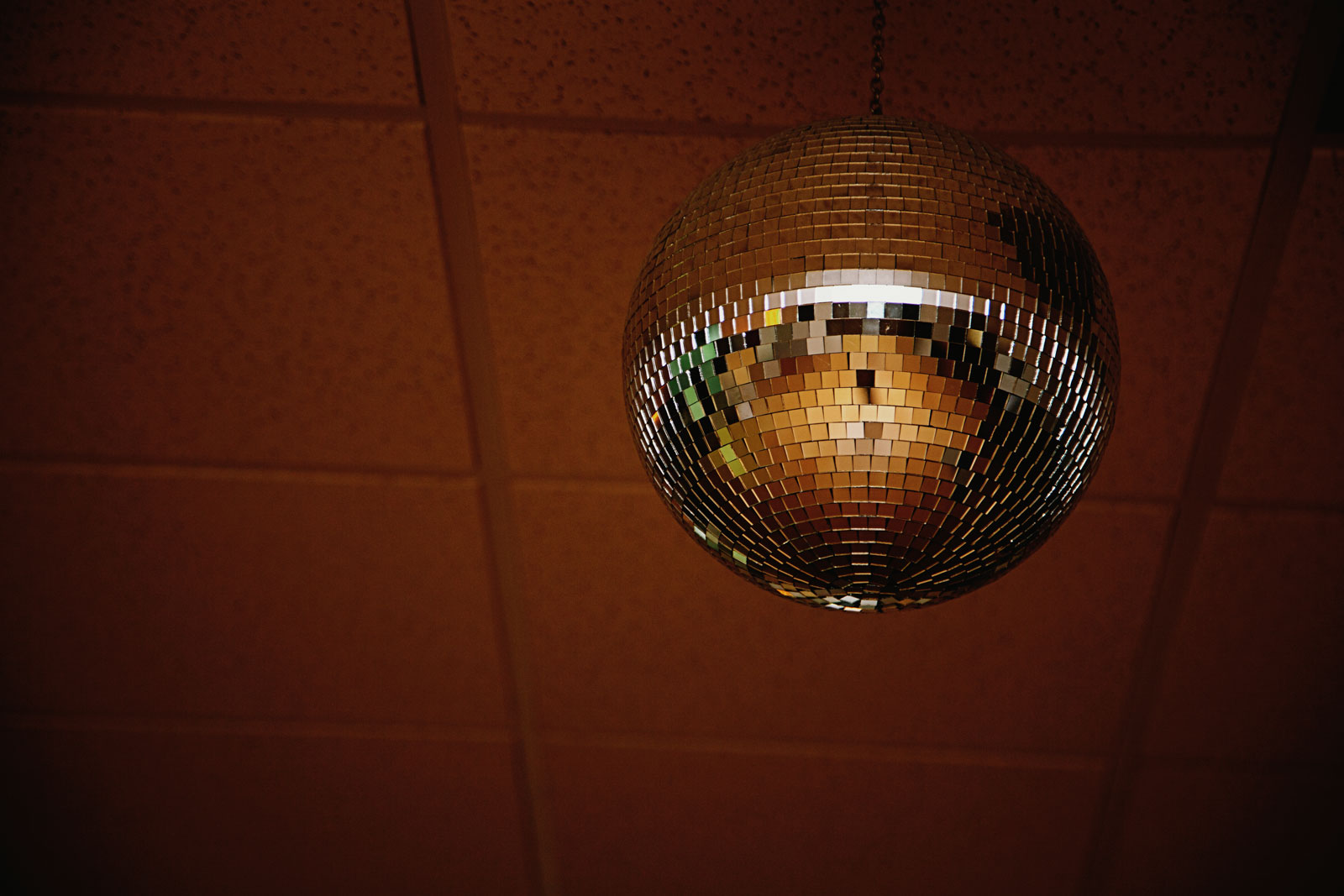 Any fitness studio that has a disco ball is a winner in our eyes!
Tonya asked us if we'd like to experience their "Fresh Start Program" that they're currently offering all new and existing members. Of course, we would!
Our condensed version would include a complete InBody570 assessment and a Functional Movement Screen. The full program also includes One-on-One advice (sleep, stress, diet, restrictions), Goal Setting, and the "Fresh 5" challenge – 5 Exercises, 5 Minutes.
Michael Jeanfavre is Litchfield Athletic Club's InBody570 and FMS program expert. Previously a physical therapist and currently a personal trainer, Michael walked us through the entire process.
We were instructed to empty bladders, take off shoes, and jewelry if we wished…because we were about to stand on the InBody570! Lora joked that she would take off her engagement ring, which would definitely add another 20 lbs. Along with our height, and readings from points of contact on the scale and hand electrodes, we would get a fully comprehensive analysis of our body composition.
After all of our measurements are beamed into the computer, Michael sat with us and went over our readings. We don't mean to brag (we totally mean to brag) but we're both in the 80% percentile range for body composition. The information is thorough and looks at things like muscle-fat analysis, obesity analysis, even looking at the balance of each limb and trunk! For the record, Lora is the most balanced he's ever seen.
The great thing about this program is that all of these details are then in the LAC's system and members can track their progress in all areas, not just a number on a scale.
Next, the Functional Movement screening. It's all very good to be in the 80 percentile range 😉, but not if your basic movement patterns are off and you're going to end up injured when you start your fitness program! This is what's so great about what the Litchfield Athletic Club is offering – it's the full picture – your body inside and out.
After all that information and exertion we stop at the Synergy Bar and grab a healthy shake.
The Litchfield Athletic Club is going to have an Open House/Grand Re-opening from July 24 to July 31st (pssst….membership specials and deals…now's the time!) – go check out a place and program where you could most certainly get in the best shape of your life!
---
Litchfield Athletic Club, 599 Bantam Road, Litchfield, CT
Words: Bev, Photos: Lora