**[Update February 2018] Housatonic Trading's brick and mortar location will be closing its doors on February 19,2018. They will still be selling online. Visit their website at housatonictrading.com.
Although we come to Cafe 202, housed within the Housatonic Trading Company, all the time, (best coffee and pastries around!) we have yet to do a feature about them. It was time to change that, so we told Robert Graham, owner of the two businesses to be ready, we were coming in to interview him. Located in Bantam on Rt 202, it's the perfect stop for us when we're dashing around Litchfield County on our various adventures. And the pastries, OMG the pastries. More about all of that later, let's hear what the store is all about…
Robert is ready for question time with Unlocking Litchfield 🙂
Tell us about the types of things you sell here!
It ranges from antiques, to vintage, to contemporary/today home furnishings and décor, with a mix of gifts and occasional/seasonal gifts. Good quality furnishings that we feel are perfect for this particular area and our clienteles' homes. We supplement vintage and antique pieces with modern day pieces that are made in a traditional manner. We can also order pieces for our customers as they need it. We carry Dovetail furniture, sold by design firms across the country.
It varies from farm tables to chairs, sofas, settees, love seats, hutches, and dressers. Our styles run the whole gamut; English, French, early American, Primitive, and lately, we've introduced more mid-century.
The store seems to be sectioned into different styles, is that the case?
That's something we're doing currently, putting collections together in different "worlds" – Asia world, modern world, kitchen world…But we encourage mixing up the worlds…two different styles can very much work together. Something from Asia world can work very nicely with something contemporary.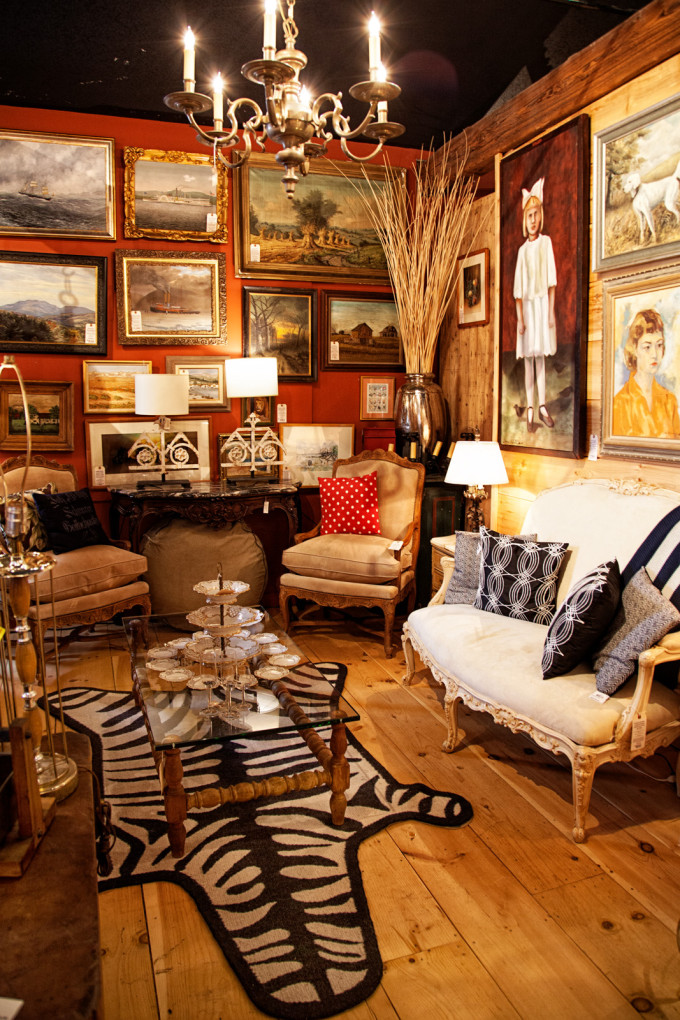 We're so in love with this world ⬆
Where do you find your antiques?
Most of our antiques are sourced locally, from local estates in CT, NY, Western MA. This is our 5th year in business in this area, a lot of people approach us. It's phone calls, walk-ins, emails…I don't have to go out and search too hard. I'm pretty selective about what I take. Everything you see, I would want to have in my home.
How did the store come about?
We got into this by chance really…my partner and I have always had a passion for buying cool stuff. We were doing a renovation on our house, and needed to put all our stuff somewhere, so we rented a space in the building across the street. Half was going to be Robert's studio and the other half we were going to use for storage. Well, people started coming in while I was finishing painting and doing the floors, asking when I was going to open? What was I going to sell? So we decided to put the studio in the back, and put price tags on our stuff and sell it…and then we could go buy more stuff! Before we knew it we were a store. We expanded the selling space and eventually outgrew it and moved here.
What did you do before having the store?
What I did before my store, is also what I do now, which is, I manage my partner's art career and our art business. His studio is across the street, Robert Deyber. Before that, I was in IT consulting.
Any future plans for the store?
One thing would be to expand the café that we have, and make it into more of a bar/counter scenario, with bar stools. Make it even more communal. A lot of people like to come in and write and hang out. I think a counter could be a little more interactive.
We have a lot of different groups of people that come in and enjoy the café. Last week we had a grandmother come in with her grandson and asked if they could hang out and play cards together. I was like of course! That's what I want this place to be.
It's very casual;  you can come in and have a coffee and hang out for hours. We also have the outside area opening again in the spring. We're going to have an outdoor garden out there with lots of plants and flowers.
Do you sell online?
 We do sell a lot online. We sell on Ebay, we advertise on Craig's List, on Etsy, Wallapop, and on our own website.
_ _ _ _ _ _ _ _ _ _ _ _ _
Like I said, we love Cafe 202 and stop frequently for coffee..and quite often are tempted by one of their pastries. All the baked goods are Ovens of France in Woodbury. YUM!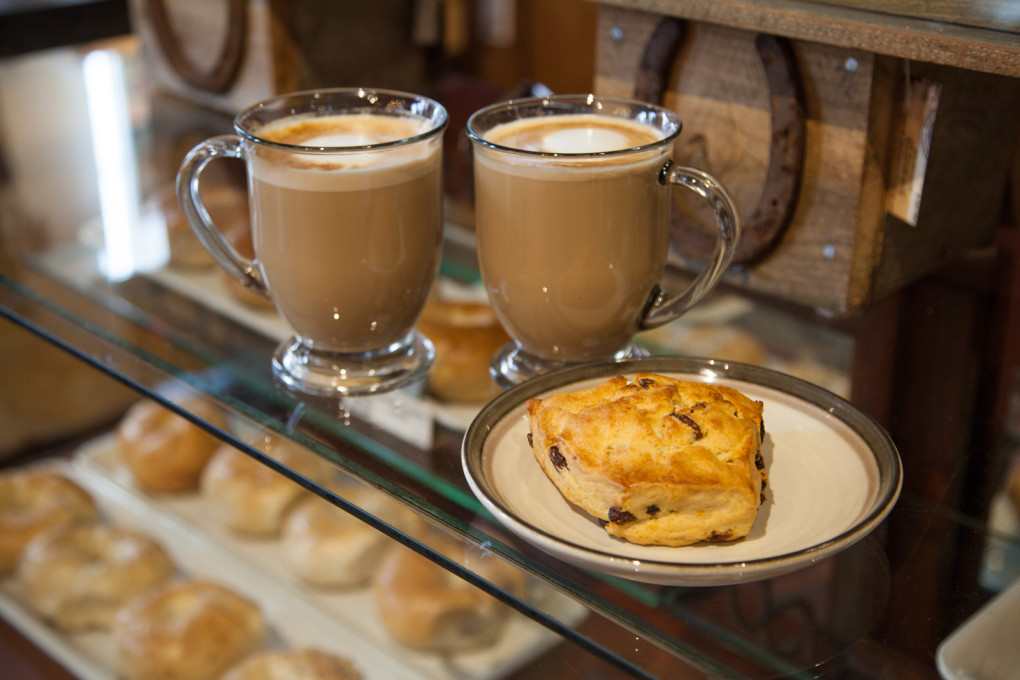 Lora looking up in fine art world…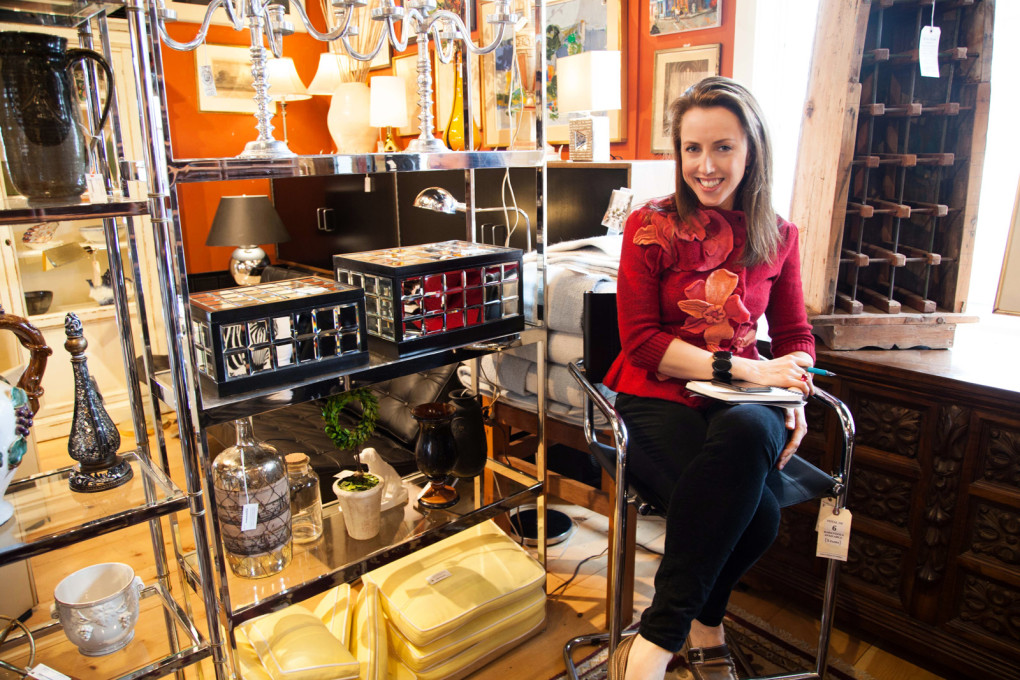 Ready to interview, in modern world…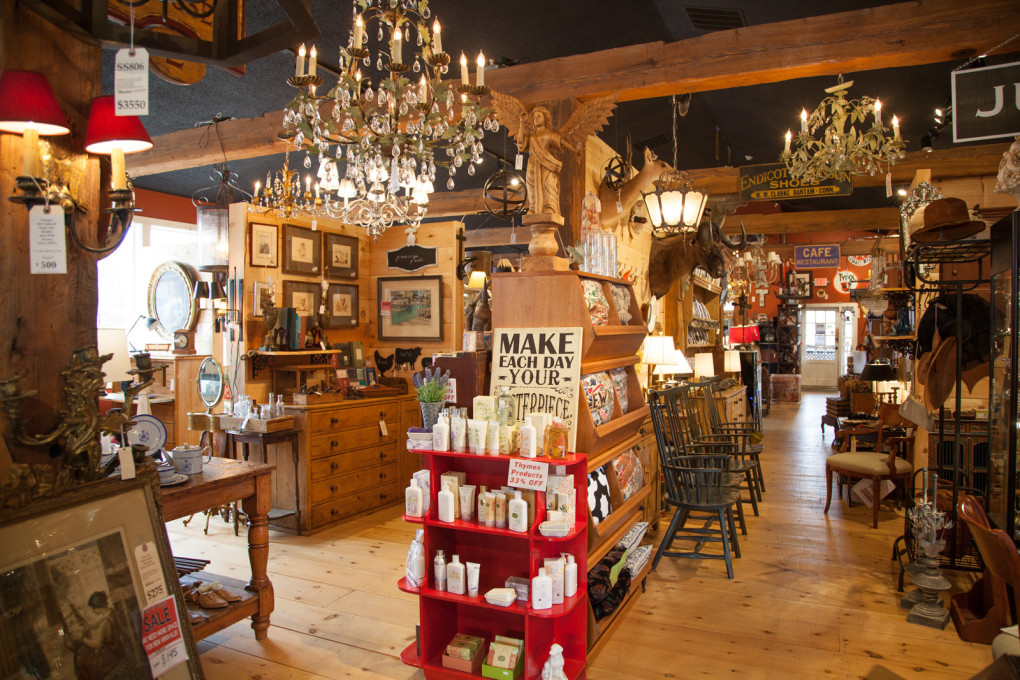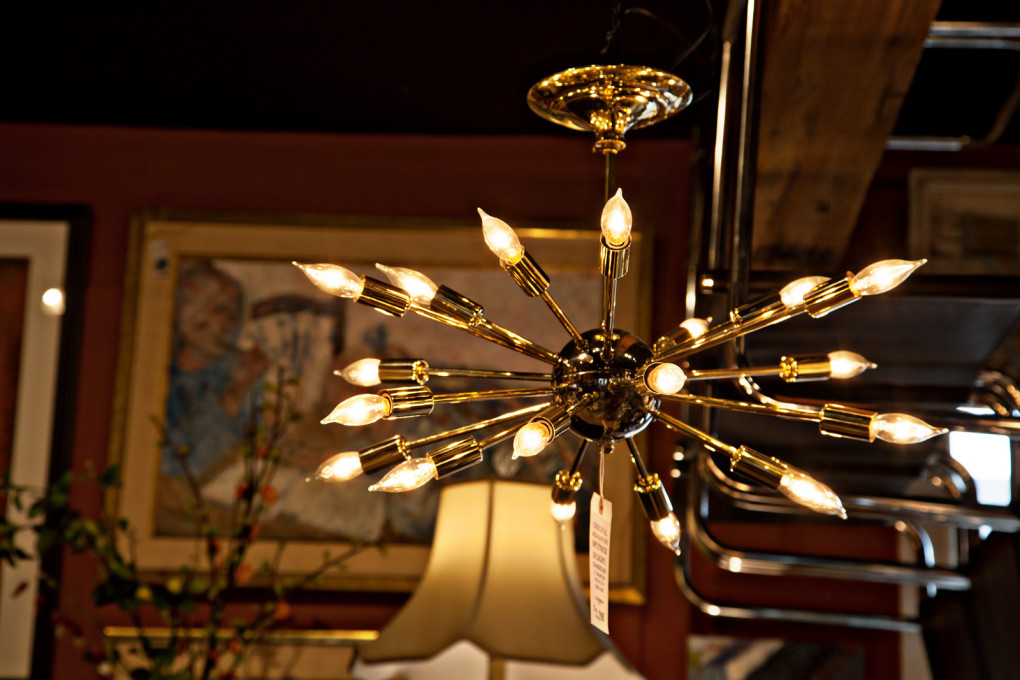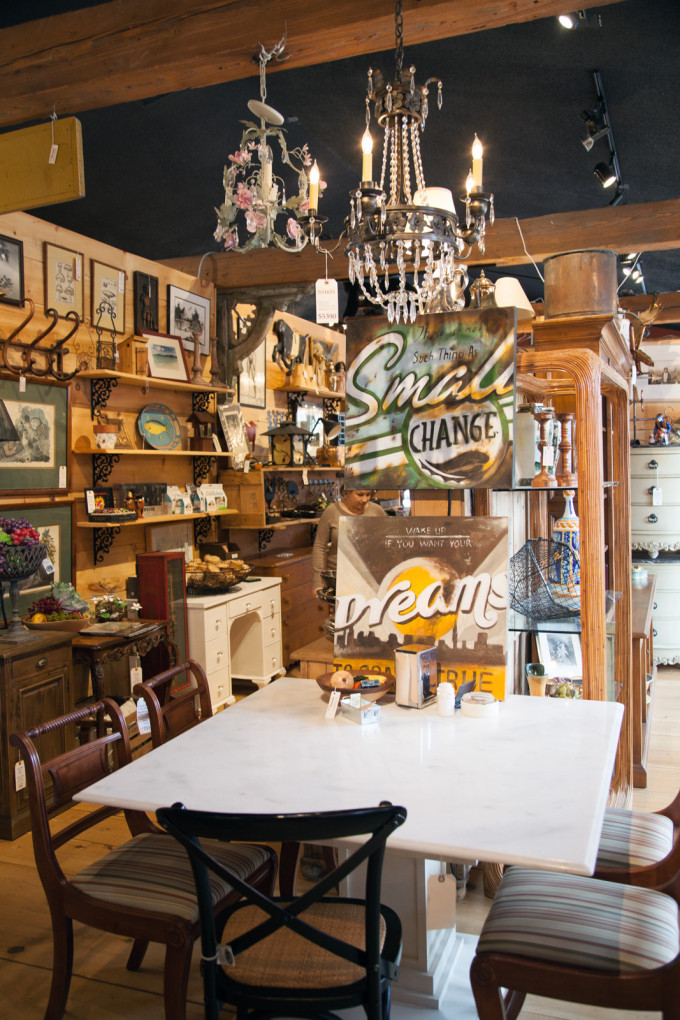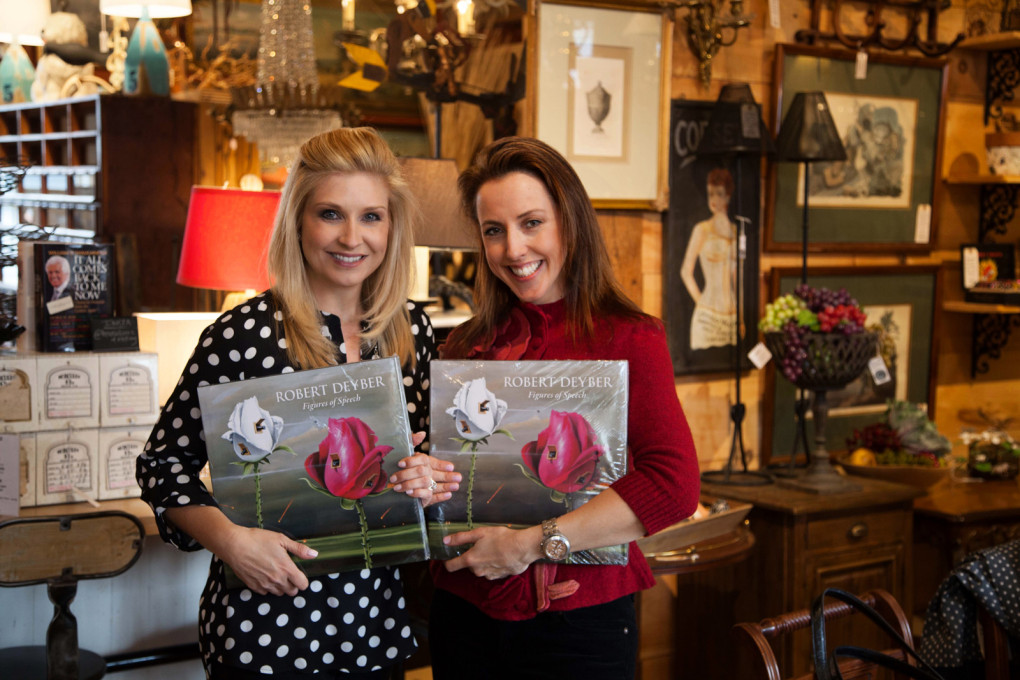 Robert Graham surprised us with a copy of Robert Deyber's latest coffee table book (sold in store). We love it!
Finally, here's the team – go say hi, grab a latte, and browse a little. Perfect way to while away some hours!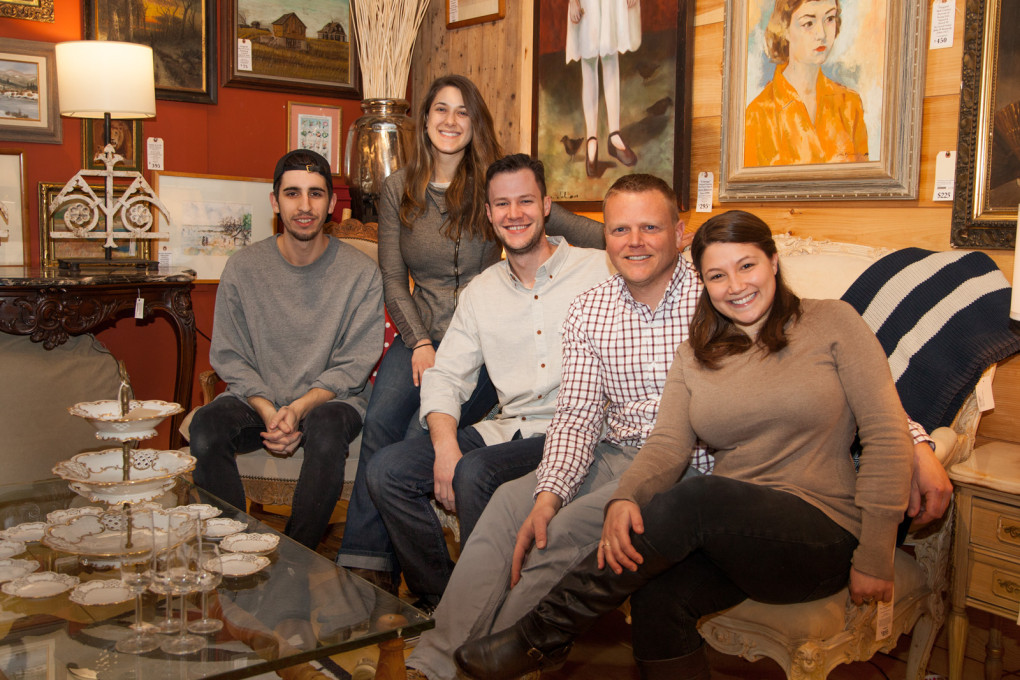 ---
920 Bantam Road, Bantam, CT 06750
(860) 361-6299
Words: Beverley Canepari, photos by Lora Warnick