Located right on the main drag, just steps from L.L. Bean, we stopped at the Azure Café in Freeport, Maine, to refuel between a busy day of shopping and geocaching! Here's the last installment of our Maine Getaway…
Post sponsored by Azure Cafe
As you can imagine, being located on the coast, the Azure Café has all the fresh seafood you could ever dream of. Chowder, fish and chips, and lobster everything – oh yeah.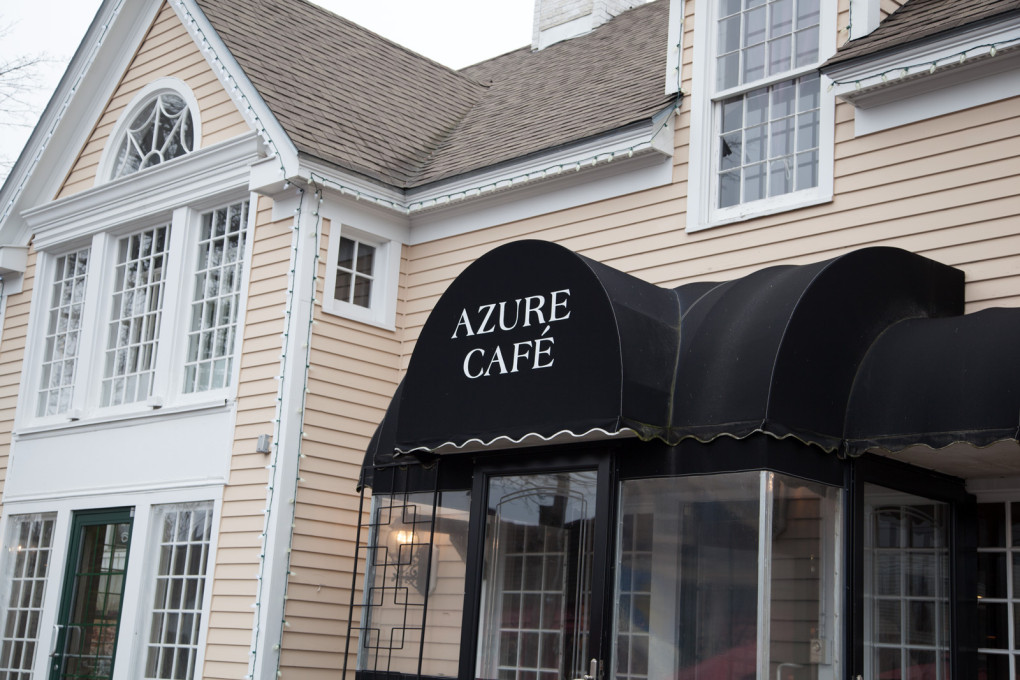 Their Italian/Seafood menu has lots of interesting and tempting dishes, making it very hard to choose. However, when Lora heard about their specialty wild Maine blueberry fried chicken, she couldn't resist. Look how she works that French fry.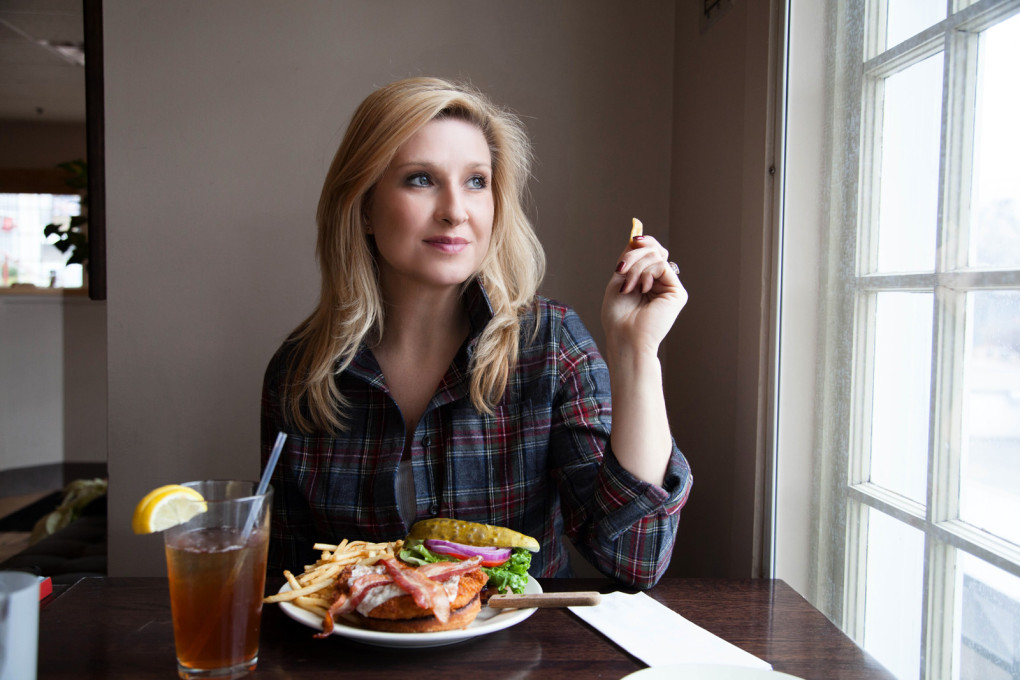 I went for the grilled organic Scottish salmon salad…see how angelic I look eating salad (don't be misled; I ate at least half of Lora's fries).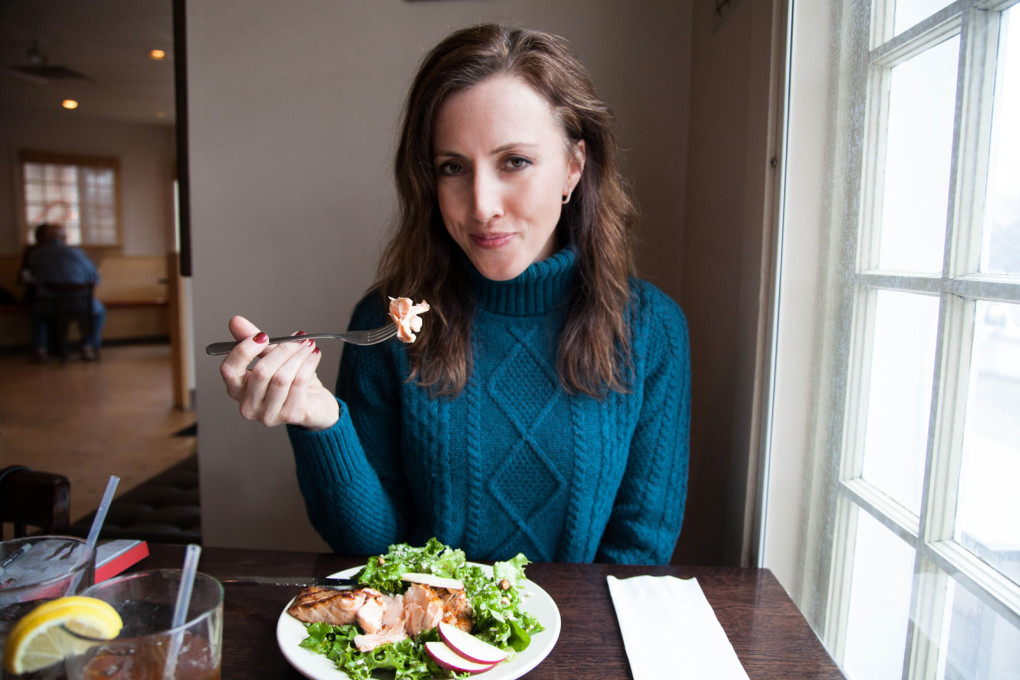 Everyone at Azure was friendly and attentive. In fact, every single person we met in Maine was oh so nice. Must be something in that Maine water!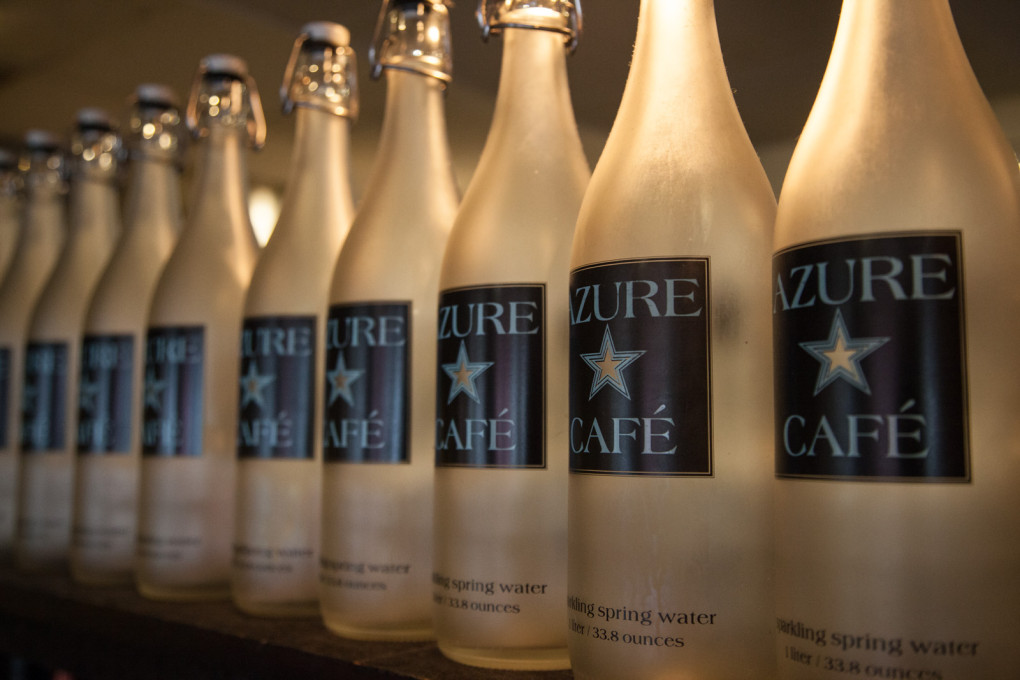 Lastly, if you decide you don't quite have room for dessert at the Azure Café, you can walk next door and grab a British chocolate bar instead! Happy expat right here.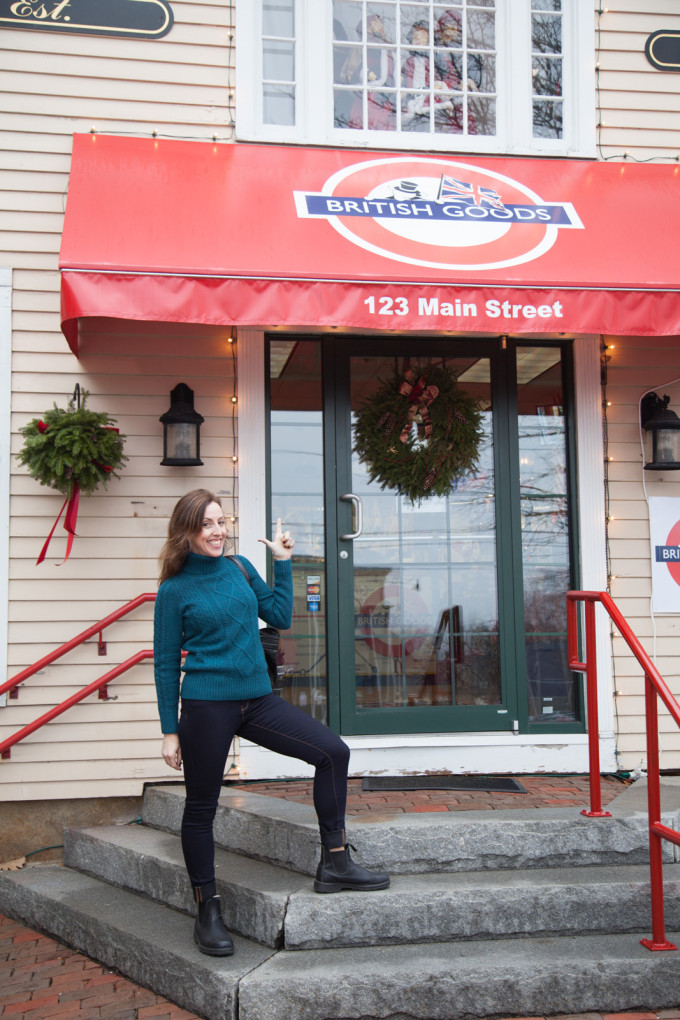 We hope you enjoyed our little jaunt to Maine…where oh where shall we go next?!
---
Azure Cafe
123 Main Street, Freeport, Maine 04032
207.865.1237
www.azurecafe.com
Words by Beverley Canepari, photos by Lora Karam