We were so happy when we were invited along to have a tour of the Animal Welfare Society in New Milford. Both Lora and I are huge animal lovers and don't know where we'd be without the furry friends we each have in our lives. Lora has 3 adopted cats and I have 1 dog and 1 cat, both adopted.
Remember that scene in Pretty Woman? The one where Julia Roberts' character is taught which fork to use, and how to behave properly, for the upcoming business meal she's to attend with Edward?  Us too! So when Karen Thomas, LC's very own etiquette coach, and expert, asked if we'd like to join her for her Dining Debonair class, we said yes please…and thank you. We didn't curtsy, but we thought about it.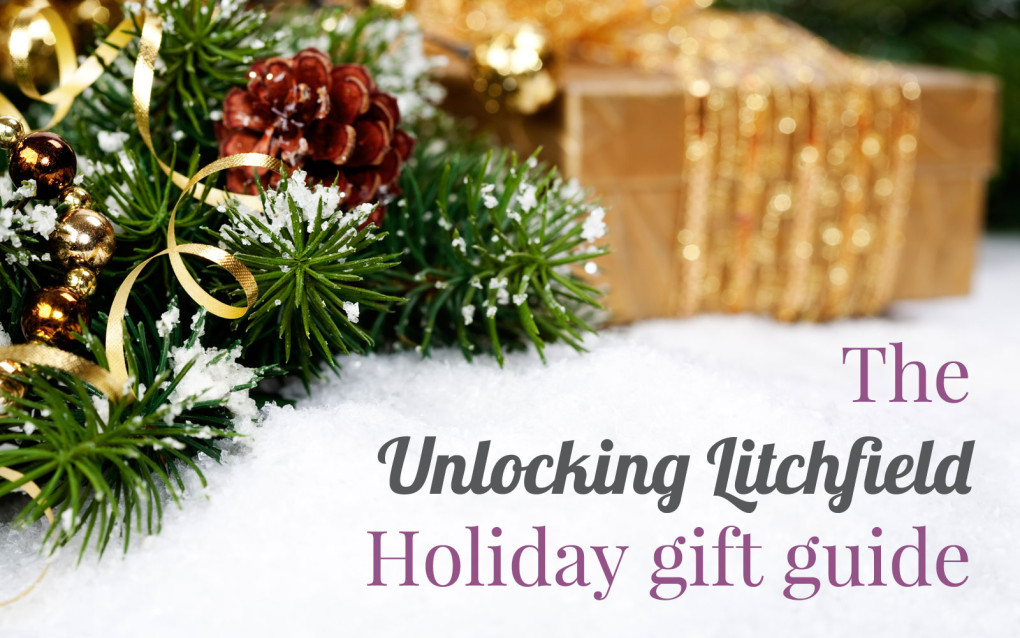 We've done the legwork and found the perfect gifts from some of our favorite businesses in Litchfield County. There's really no need to deal with mall crowds – enjoy shopping locally, get great service, and find unique gifts! Don't forget, most of these stores will ship. Happy shopping!
Eric and Sherry Leitz are the couple behind "Leitz" – a luxury leather accessories brand. Eric makes each item by hand whether it's a signature handbag, a monogrammed wine carrier, or a fabulous belt. Sherry manages the business and assists Eric with design. We got to hang out with them at their beautiful home in Washington, learn what goes into making one of these beauties of a handbag, and sip Aperol – our new favorite cocktail – thanks guys!
Dream Believe Achieve – What a fabulous name for a dance studio! We were both intrigued (and in need of a good Fitness feature), so off we went to New Hartford to visit Carissa Monroe, or "Miss Carissa," at her new studio. Take an adult tap class? "Why not?!" – which is quickly becoming our catch phrase!
We were excited to attend the Housatonic Valley Association Benefit Auction on Sunday, November 8th, an event we've heard so much about over the years. This is THE fundraising event in Litchfield County, with the who's who of the county and beyond, in attendance. The event brings people from all walks of life together, with one common goal: to raise a bunch of money to protect the Housatonic River Valley.
When Harold McMillan, owner of Housatonic River Outfitters, asked us if we'd like to, "spend a day learning how to fly fish – learn local lore and watch eagles and ospreys hunt the wanders," we didn't have to think twice and sent a resounding "YES please" reply.
Ahhh, Stag's Leap Wine Cellars (not to be confused with Stags' Leap Winery). For Cab lovers like me, you know this one's a winner. If you've seen the movie Bottleshock, you know the Judgment of Paris. And if you don't, Stag's Leap's 1973 Cabernet Sauvignon, the vineyard's first commercial crop, shocked the wine world when it won first place among ten top French and California red wines in a blind taste test by leading French wine experts in the Paris tasting.
It's ok to be touchy-feely when you walk into R. Derwin Clothiers; in fact, Andrea Derwin encourages it. Richard Derwin opened R. Derwin Clothiers in the 80s and together he and Andrea now oversee the business, along with Andrea's son Jonathan. When we went in a couple of weeks ago to get styled for our shoot, our hands were in heaven feeling every luxurious fabric Andrea pointed out to us. Cashmere, mohair, baby alpaca, leatha like butta – we touched it all!
You may know Ryan Kristafer as a co-host on CT Style on ABC 8, airing weekday mornings at 9 am right after Good Morning America. If you don't, you should probably get familiar – I believe we'll all be saying, "We remember Ryan when…," when we see him on SNL in the future. That's just our personal prediction; dude is funny!
We invited Ryan to come to LC to a) model beautiful clothes from R. Derwin Clothiers in Litchfield with us, and b) let us interview him. Of course, he said yes!
Watch as we spring Ryan with a game of "would you rather," and bring on a surprise guest to make things even more interesting!