Hello. Welcome to our brand new category – Getaways. As much as we love our rolling hills of Litchfield County, the nature and country living, sometimes we get ants in our pants and itchy feet and have to just…Getaway. We're going to pack our bags, hit the road, and have ourselves some adventures away from home. We'll tell you where we stay, where we eat and what we do, in an enjoyable fun way; not in a snore-fest-please-stop-talking-about-your-vacation way (promise!). Maybe we'll give you some ideas for some getaway time of your own.
Post sponsored by The Library Hotel
The first obvious quick getaway when you live in this part of the world is to head into the city – New York City. This is the story of our #NYacation [Bev says this in a most hilarious way, btw –Lora's note].
Lora found us a beautiful boutique hotel to stay in, and probably on purpose, one that was only two blocks from Grand Central. Almost impossible to get lost, we find Library Way on East 41st Street and follow the bronze plaques inlaid in the sidewalk. It's as if the Library Hotel left us a trail of golden breadcrumbs.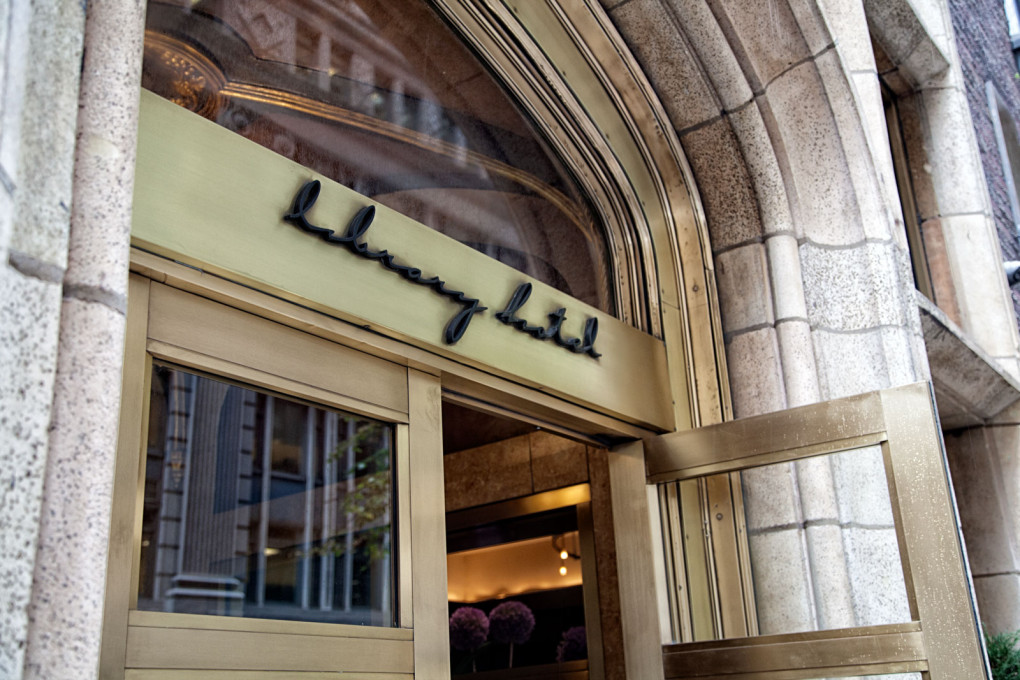 When we arrive we're welcomed and told that as it's a quiet night we're being upgraded to the biggest room in the hotel. We maintain our poise and coolness for all of two seconds, and then break into the Carlton-from-Fresh-Prince happy dance.
We meet Sakib, who's going to help us with our large overnight bags (because really you need 5 outfit choices and 3 shoes changes for a 1 night stay). Within the 12-floor elevator ride we've already discussed hair-drying techniques and feel like we've made a friend.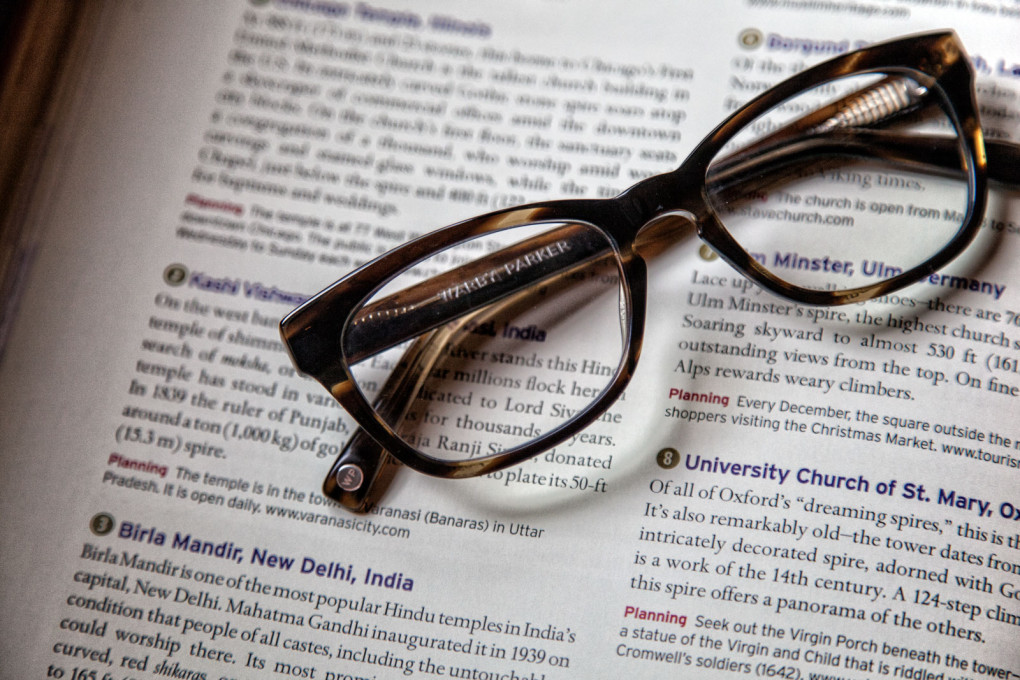 Super nerdy cool, The Library Hotel's floors are each named after a main category from the Dewey Decimal System. The rooms on each floor are based on a topic within the category. For example, our floor is Religion and our room is Mythology!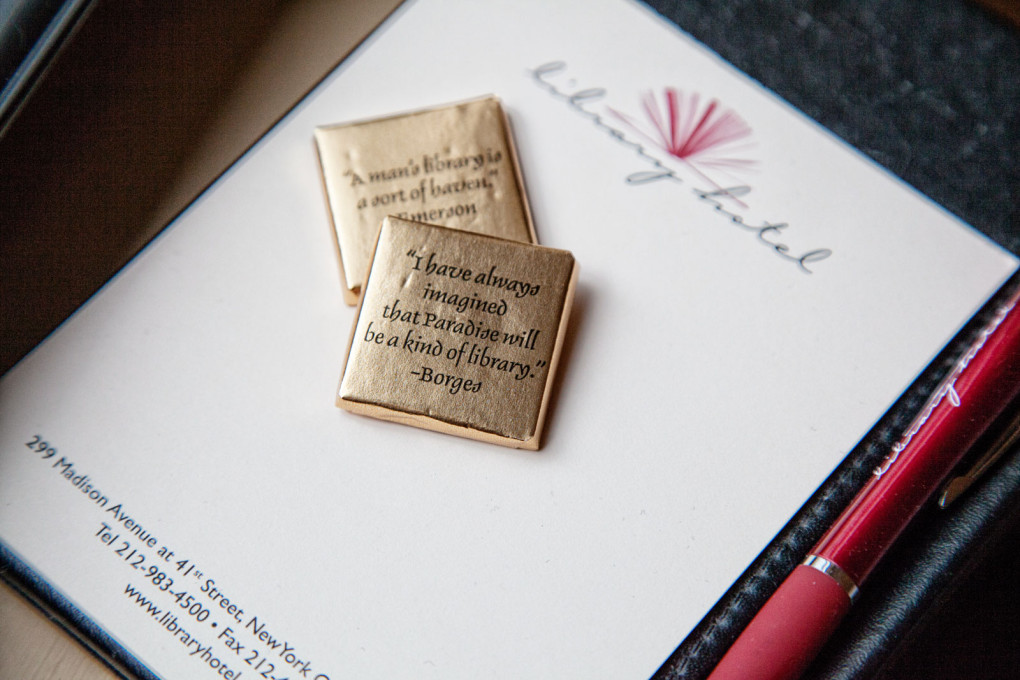 We scan the titles of the books in our room and decide we'll do some light reading later, first we have to check out our view (one block away we have an amazing view of the NYC Library and directly across from us we can spy on office workers working – ha! Too bad for them).
And the amenities! In order of importance to two female bloggers:
Wifi – ✔️
Ability to charge phones near bedside – ✔️
Plush white robes and slippers – ✔️
Plenty o' towels and luxurious toiletries – ✔️
Bottled water – ✔️
Our stay (and your stay, if you stay) at the Library Hotel includes a Cheese and Wine reception. It's time for outfit #1! Held in the Reading Room, we opt for Prosecco and a variety of cheeses and crackers. We're told that the hotel is rather popular with the Brits, as well as New York folks, surprisingly. I guess even a New Yorker needs a #NYacation. Perhaps by request of a past Brit, one of the crackers they have on offer is a Digestive biscuit, which is a nice surprise for me. I introduce Lora to the Brit delicacy that is a Digestive biscuit, butter and cheddar cheese [I die -Lora's note]. A perfect pre-dinner snack.
Cheers!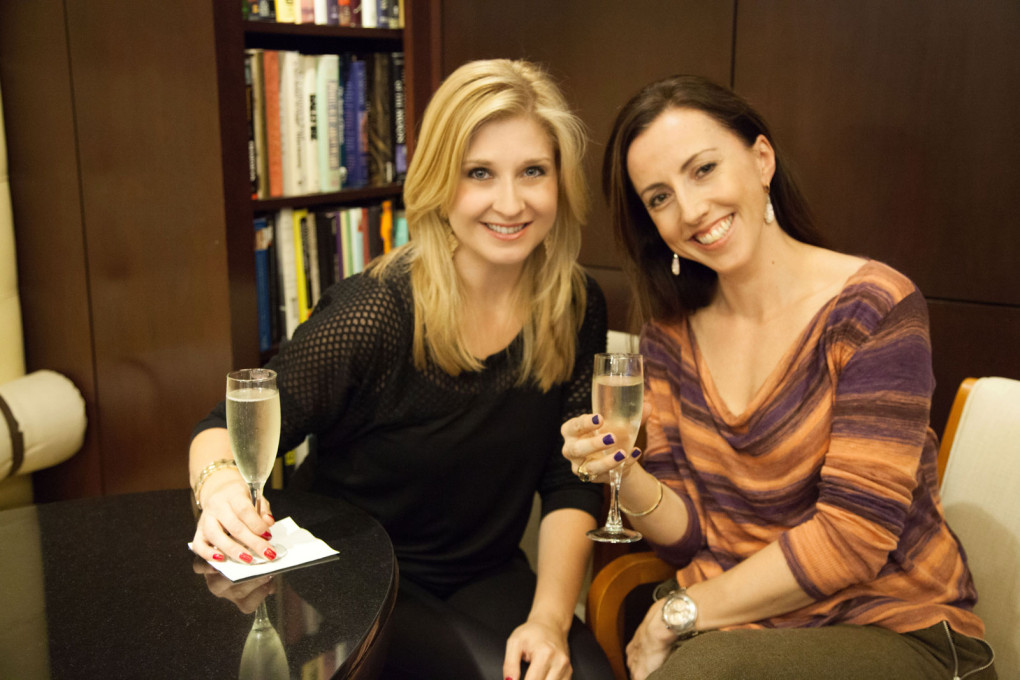 Dinner! It's time for dinner! We whiz back up to our room and look at the rain outside and consider just hanging out and writing and being creative – the hotel really feels like an oasis away from the hustle and bustle and wet of the outdoors – but no, we didn't drag all those wardrobe changes into the city for nothing, it's time for outfit #2!
Getting all the way downstairs, I realize I forgot my umbrella upstairs. Son of a beanbag! Not to worry though, one of The Library Hotel staff overheard my dismay and came over to lend me a hotel umbrella. I think that right there might be the difference between a boutique hotel and a hotel hotel. Like a concerned parent, they genuinely want to make sure you're happy…and dry.
The walk to the restaurant. I'd like to pause for a moment and talk about the art of city walking. When you live in the country we generally don't have much opportunity to hone our crowded-street people-dodging skills. It takes rhythm and timing, and a couple of hours practice to really get it. On top of the sidewalk dance we have going on, we're also contending with umbrella etiquette. Go high? Go low? Do the quick flick to the side so as not to take out an eyeball maneuver? Eventually, after a very spasmodic walk, we make it to Park Avenue and Bread and Tulips. Ahh. (More on the dinner experience in a couple days).
….One Uber ride later…we're back at The Library Hotel ready to check out the rooftop bar scene (same outfit, in case you're tracking). Sitting comfortably in the cozy Bookmarks Lounge we peruse the cocktail menu. I can never resist an interesting cocktail, and opt for the Tequila Mockingbird. Lora sticks to a nice Pinot Noir, because she is oh so smart and knows not to mix. One day I'll learn how to do this. Thankfully, a lot of the rooftop lounge is contained by clear glass, so you can have the "I'm cool and sitting in a rooftop bar" feel, without the cool-weather and rain feel.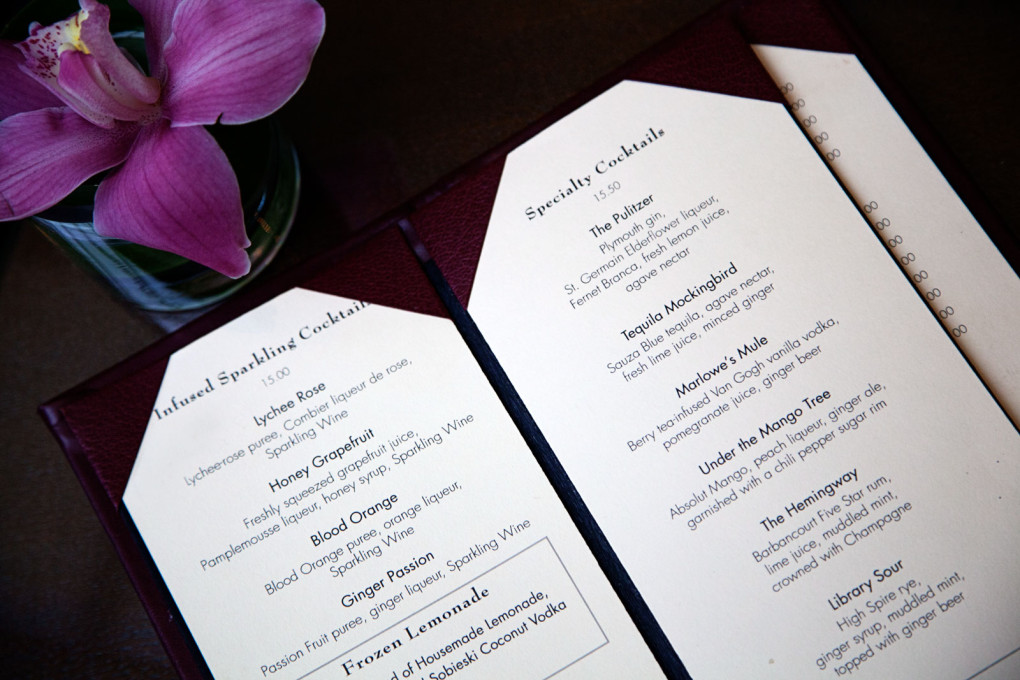 It's getting late so we do our last blogging duty of the night/morning, and go check that the 24-hour coffee and pastry claim is true. It is. Enjoy a cappuccino at any strange hour and talk to your fellow up late/early guests. Perhaps you'll run into a Kiwi just off the long flight and completely jet lagged, or, you might be lucky enough to come across a musician composing a beautiful new song at the piano. You just never know.
Good Morning New York! It's still drizzling outside but it's ok, we're snug as bugs in our Library Hotel – according to Emerson, and the chocolate left during our turndown service last night, "A man's library is a sort of haven." Too true.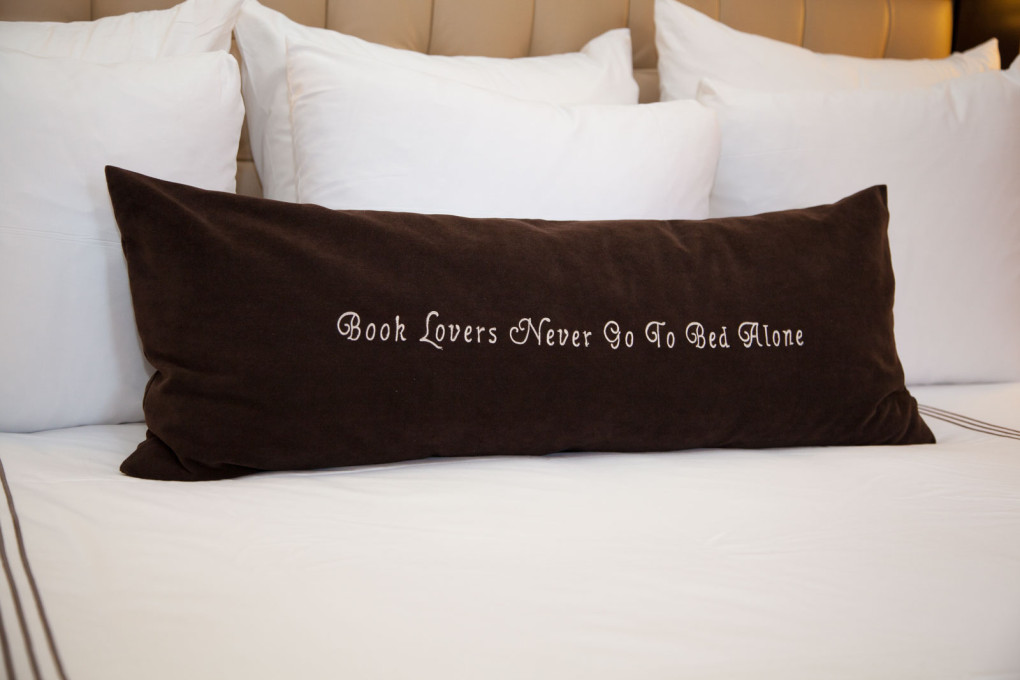 We could have popped next door to the New York Sports club, passes are included, but you know, we have breakfast to eat and some pseudo reading to do! It's a Continental Breakfast with a wide selection of breakfast goodies. I'm just going to mention Nutella. If you book your hotels based on the provision of Nutella at breakfast, you're safe to book this one. Also, did you know Nutella is pronounced Noo-tella? I refuse.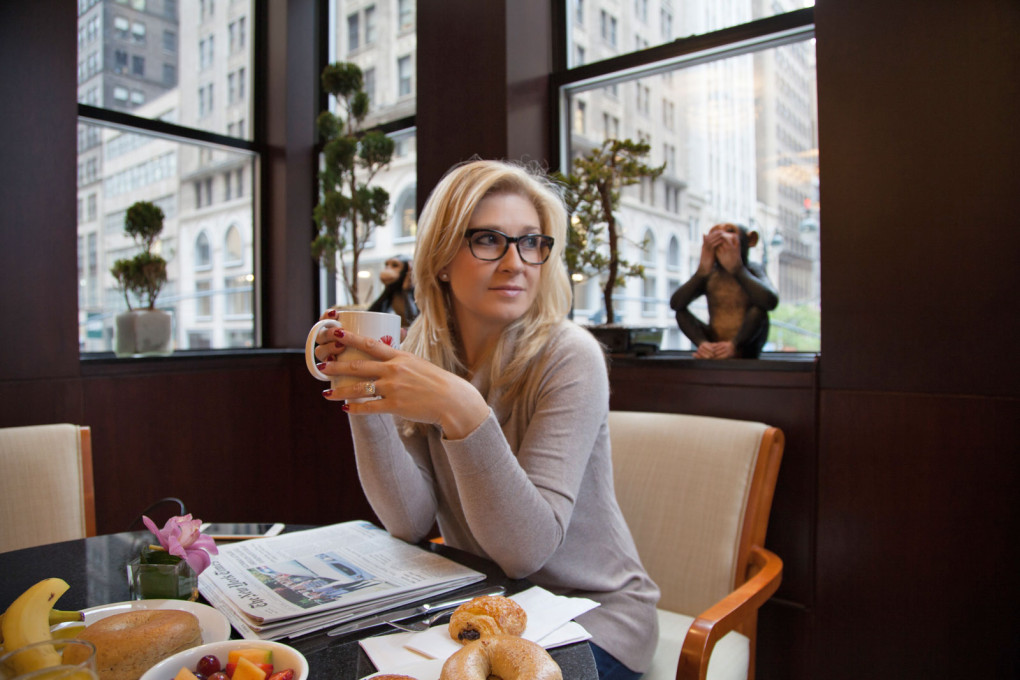 After our "reading books" photo shoot, we do the standard triple check before leaving our room – anyone else look in drawers before leaving hotel rooms, when you know fine well you didn't put anything in there?! Just us? Ok.
Look! We even put our glasses on.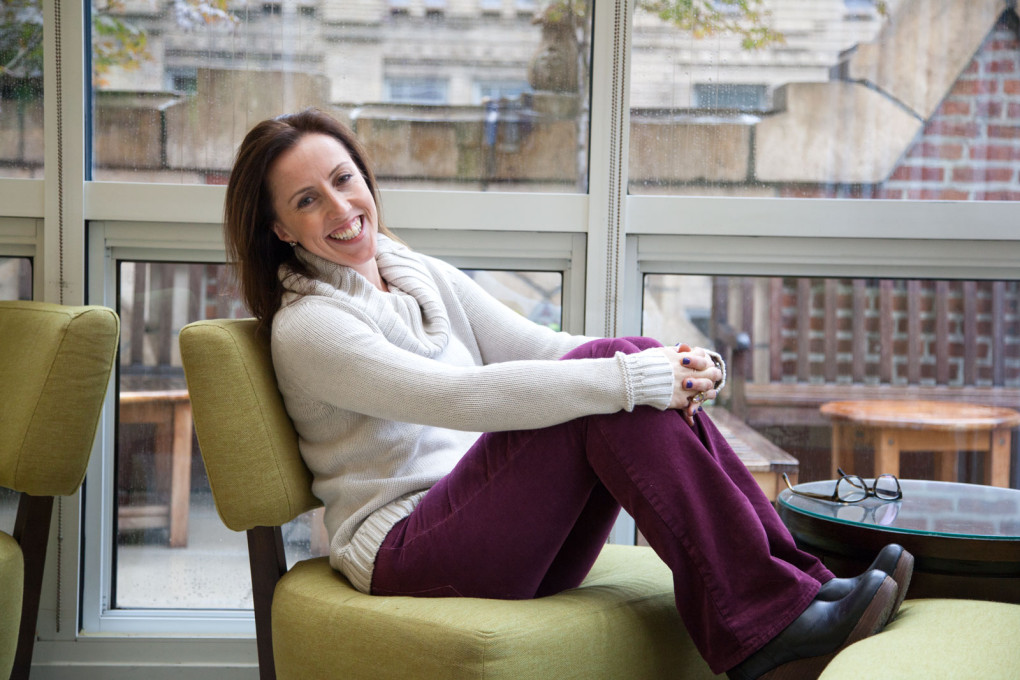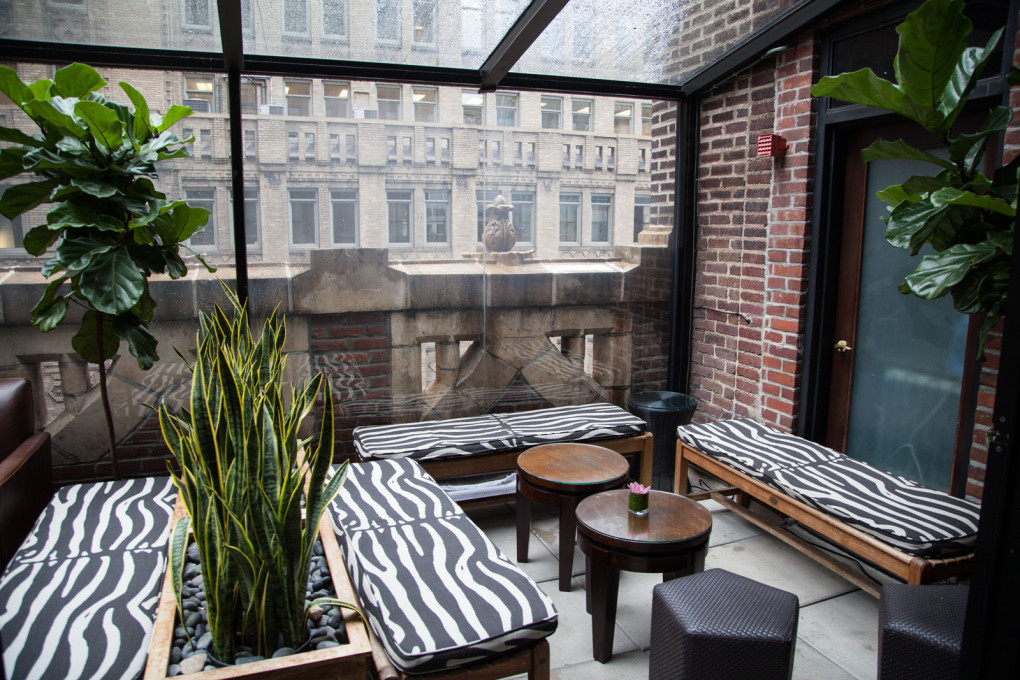 Thanks Library Hotel, we feel well rested and ready to go shopping!!
Bev's favorite: Feeling so well taken care of, and Sakib!
Lora's favorite: Being a foodie, I loved the "pastries at any hour" option and breakfast!
---
The Library Hotel, 299 Madison Avenue, New York, NY 10017
Visit their website, Instagram, Twitter, and Facebook pages!
Article by Beverley Canepari, photos by Lora Karam.