To be perfectly honest, ever since our trip to the Sharon Playhouse a couple of weeks ago to see Little Shop of Horrors, I've been pining a little bit. It was that good. It's the most magical little country playhouse you can imagine…and if you imagine a country playhouse equals small time productions, you're mistaken. It's discoveries like this that have Lora and I high-fiving that we ventured into Unlocking Connecticut together.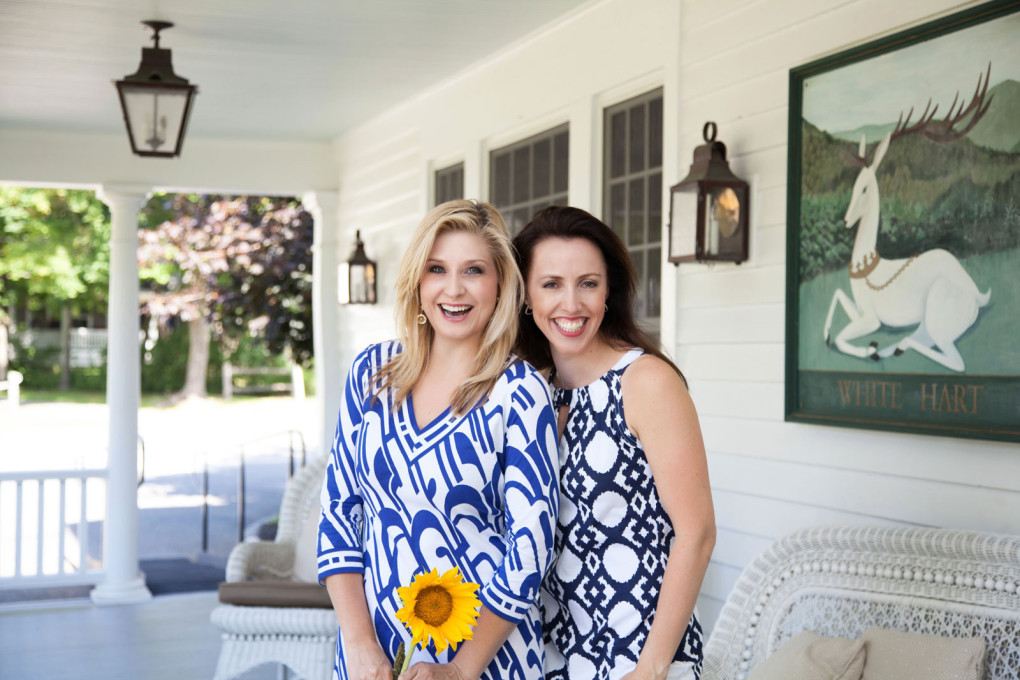 Barbara Gerwit is one of America's top resort wear brands. Her clothes are meant to be worn from day time shopping, to fancy white porches such as the one at the White Hart Inn – or possibly on a cruise ship, or on an island. The point being, these clothes are made from easy to wear fabrics, they feel great on, and make you feel  and look like a million bucks wherever you are!
Just days before we took the drive up to Salisbury, CT, to dine and stay over at The White Hart Inn, it was announced that they had been selected as one of Bon Appétit's "50 Best New Restaurants" in the country! Our timing is impeccable once again. The drive through Litchfield County to get to the northwest corner is seriously beautiful; a photographer's dream. As we drove through Salisbury our heads were doing 360 degree turns taking in a bunch of really great stores which we're curious to go back and investigate.
WTNH CT News 8 anchor, Ann Nyberg, came to New Milford for an afternoon photo shoot with Lora at her studio. Obviously, we jumped at the chance to ask Ann if she'd be interested in allowing Unlocking Connecticut to feature and interview her for our blog. Happily, she said yes!
Between launching our blog, the two of us working full-time AND having additional part-time jobs, we were so ready for a night of wine, dining and live music. We put on our best "rock n' roll" outfits (to us this meant crochet tops and ripped jeans) and headed over to Infinity Music Hall in Norfolk, CT to see Chris Robinson Brotherhood perform. Yay!
Allow me to set the scene. I show up at The Bicycle Tour Company decked out in my best cycling gear, ready for a day of riding. Lora's already there (she's the most punctual person you'll ever meet), and she's gone for a different look – a cheeseburger t-shirt. And then there's Tim, our videographer, who pulls a slice of cold pizza out of his trunk – breakfast of champions. Sal Lilienthal (owner) greets us and welcomes us into his headquarters. This is going to be fun!
Today's post is about beer. Kent Falls Brewing Company beer, Litchfield County, and in fact Connecticut's, very first farm brewery. Hurrah! Whose marvelous idea was it to take on this venture? Unlocking Litchfield was going to find out, and hopefully do a bit of sampling in the process.