What better thing to do on a cold winter's day than go warm up at a glass blowing studio? Today's blog activity brings us to Peter Greenwood Glass Blowing Studio in Riverton, CT. After the marver-lous (glass-lingo joke) afternoon we spent with Peter making not one, but three masterpieces, we firmly believe that everyone should give this a go.
As Peter's website states, anyone from 5-95 can blow glass. Here we are to prove his point…
Frontman and singer-songwriter for the Platinum-selling, 90s alternative rock band, Toad the Wet Sprocket, Glen Phillips heads to Infinity Hall Norfolk on April 7th with "nothing but six strings, the truth and that one-a-kind voice," according to the IH website.  You know the hits, "All I Want," "Walk on the Ocean," "Something's Always Wrong," "Fall Down," and much more! Read our interview with him below…
We couldn't have been more thrilled to be invited to spend some time "behind the scenes" with the MOMIX dance company before their performance at the Warner Theater. Who hasn't sat in the audience, waiting for the curtain to lift and the magic to begin, and wondered what's going on back there?! We felt truly privileged to sit in with some of the dancers as they went through their pre-performance practices.
We grew up listening to 10,000 Maniacs' "What's the Matter Here" and "Trouble Me" to name just a couple of their hits…so when we found out the band was coming to the Fairfield Theatre on January 14th, we reached out to lead singer Mary Ramsey to chat with her! Make sure you get your tickets and head out to this great venue for what's sure to be an amazing show!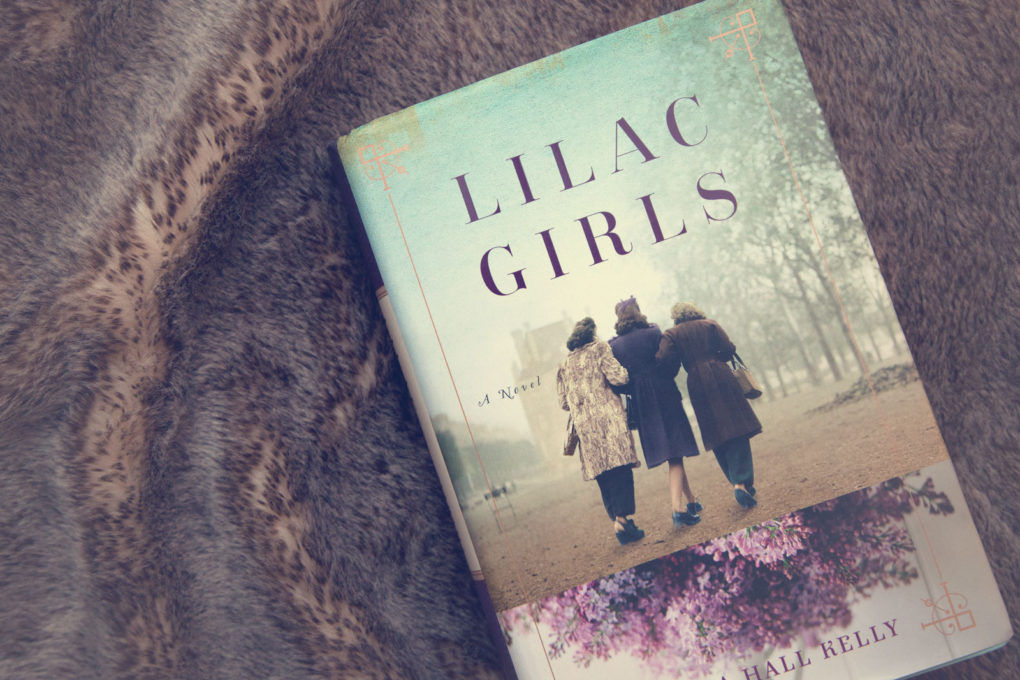 Lora's new sister-in-law, Esme, tipped us off to Lilac Girls, a novel by Martha Hall Kelly. She told us there was a strong link to Litchfield County in the book, and maybe we'd be interested in it. We were, so we each downloaded the Audible and about 2 days later Lora was done and told me she loved it, and about 3 weeks later I was able to say ditto. Lora's a fast listener.
If you're a jazz/jazz fusion lover, then you definitely know Spyro Gyra. These guys have released 31 albums, been playing for 40+ years, and have performed over 5,000 shows. They've also sold over 10 million albums, with one platinum and two gold records. We're a bit impressed, to say the least! They're headed to Infinity Hall in Norfolk on October 22nd. We were excited to chat with Jay Beckenstein, founding member and bandleader…
We first learned of artist Robert Deyber when we visited the Housatonic Trading Company in Bantam. Store owner Robert Graham presented us with neighboring artist Robert Deyber's huge coffee table book, "Figures of Speech," and we couldn't get enough of it. We spent hours leafing through the pages, playing guess-the-phrase. Robert's paintings are fun and entertaining, and as told on his website, his style has been described as both "kitsch and absurdist." We just know we love!
Robert takes commonly used phrases/sayings/euphemisms that we've all heard at some point or another and adds his own clever twist. Once you figure out his spin on the English language, you too can become quite fluent!
What a complete treat it was to be invited to attend this year's MOMIX in the Garden.
To see MOMIX perform is always sure to be an incredible experience, but to see MOMIX perform privately for a small group of about 200 or so attendees – well, it was one of those never to be forgotten evenings! The half-hour performance (a selection of dances from their varied shows) took place at the home of Kristin & Grant Mudge in Norfolk. The evening would benefit the Susan B. Anthony project based in Torrington.
And we thought we had busy schedules! When James Lenger isn't competing internationally with Team USA in pentathlons (fencing, freestyle swimming, show jumping, pistol shooting, and running…you're welcome – who can ever remember?) – he's running his multi-city, multi-country guitar instruction business, Guitar Cities! We think he might be Superman…we asked him, but he just smiled at us in a Clark Kent kind of way…
We spent an afternoon with James (or Jim) at his newest branch of Guitar Cities; Sharp and Flat Music, located in the Switch Factory building on Route 202 in Bantam. Sharp and Flat provides private guitar, bass guitar, and ukulele lessons in the Litchfield County area to all ages.
Even with our obvious lack of guitar skills, Jim had us strumming away by the end of our lesson; he's clearly very patient (evident in the video) and a natural born teacher!
If you can listen to Switch Factory without tapping your toe, repeatedly flexing your ankle up and down, or bobbing your head; something may be seriously wrong.  It's impossible not to get into this type of music; Americana and Roots Rock.
Switch Factory consists of 4 guys, all with day jobs, that play 40-50 gigs a year in and around Litchfield County. Jason Perkel – guitar and vocals, Todd Stoughton – mandolin and vocals, Nat Worden – guitar, vocals, and harmonica, and Jona Ziac on bass.
We thought it was time to check in on one of our local bands, and the fact that they would be playing at the Mockingbird Kitchen and Bar during Sunday brunch, well that just sounded like a perfect way to spend an afternoon.