Whoa, we're all over Litchfield County this week on the blog! Today we're sharing our dinner and conversation with Carole Peck at her infamous restaurant in these parts, Good News Cafe, in Woodbury. When we say sharing our dinner, understand we're sharing Lora's amazing photos…there were certainly no leftovers! 
Post sponsored by Carole Peck's Good News Cafe
Carole Peck's Good News Cafe has been serving really good – seasonal, local, and as organic as possible, food since 1992. The fine dining restaurant, with a retro, colorful, artsy feel, has loads of accolades including high reviews from The New York Times, Zagat's Guide, Bon Appétit, to name a few.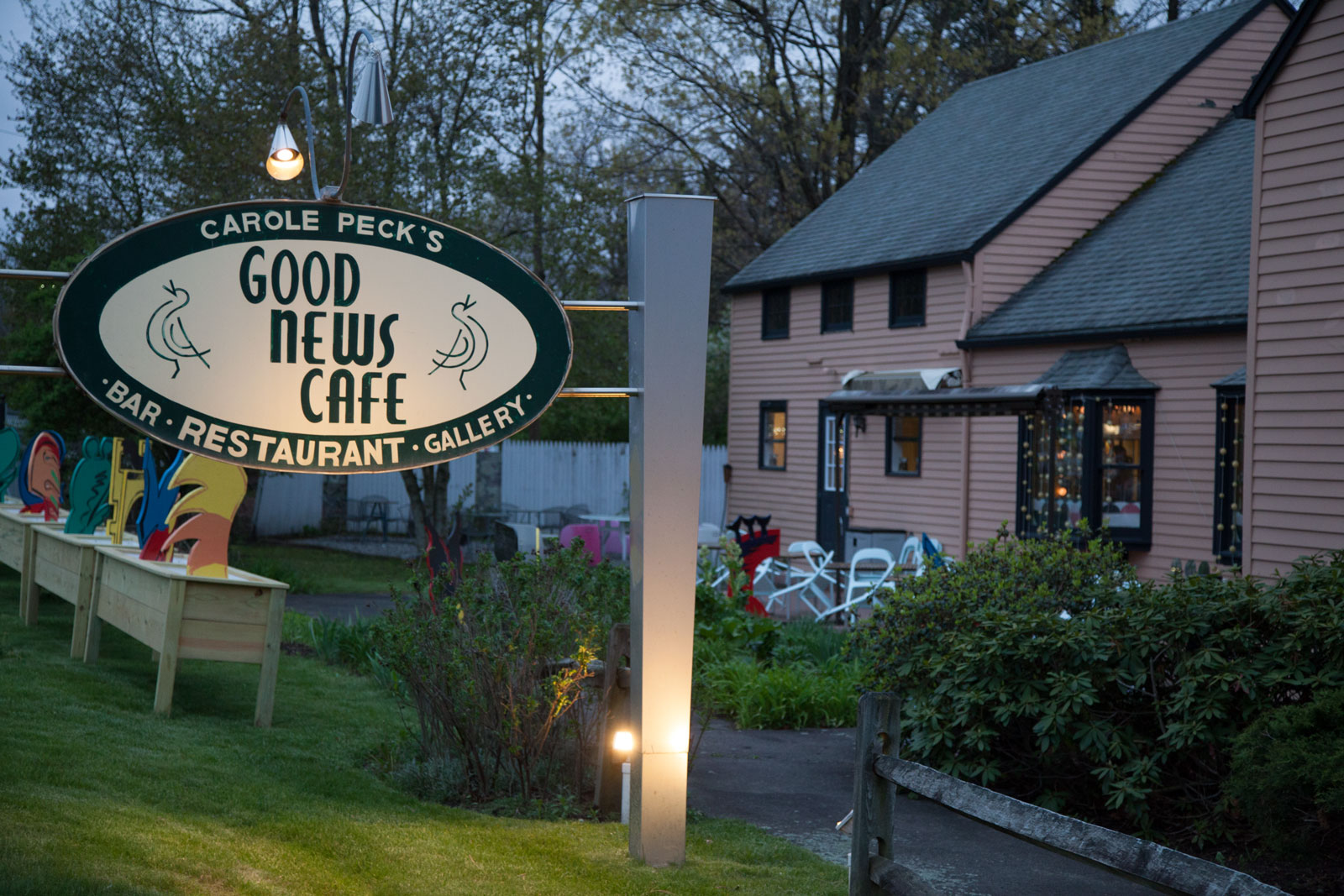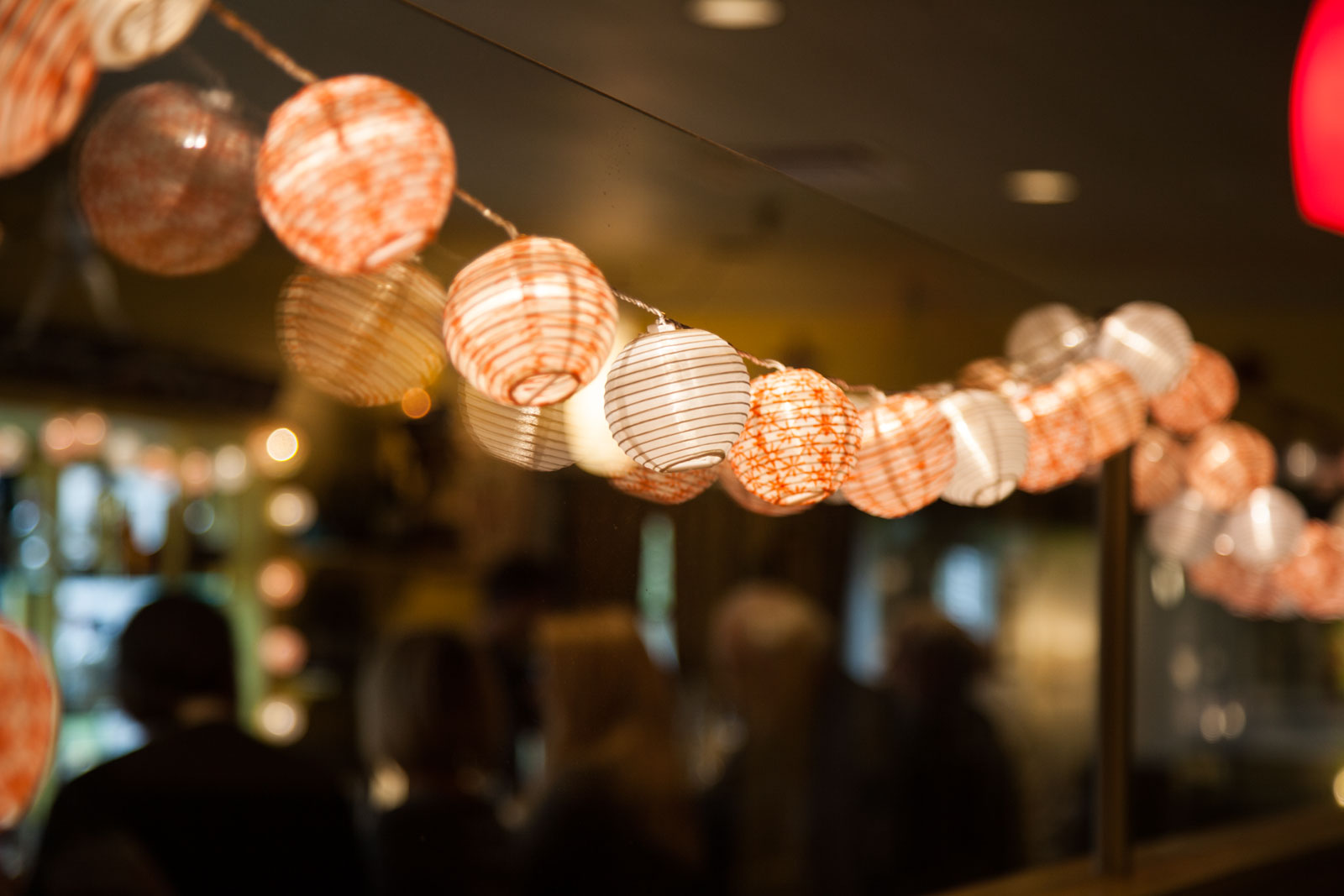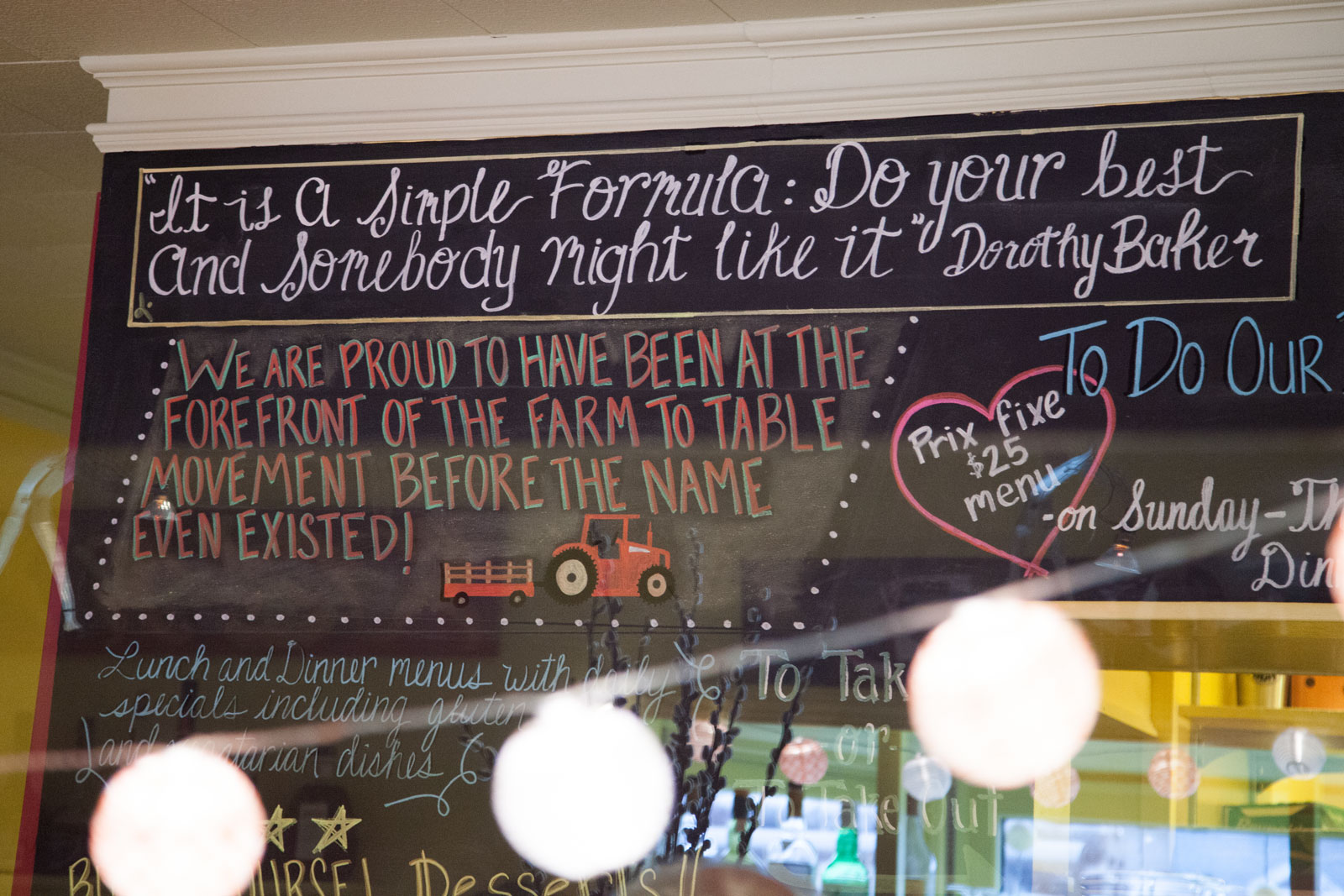 Ok, so straight to it, our dinner conversation with the highly engaging and entertaining, Carole Peck. We'll let you know what we're eating as we go along. We had a lot of questions and we may have occasionally asked one with our mouths semi-full (so sorry CT. Etiquette coach Karen Thomas)!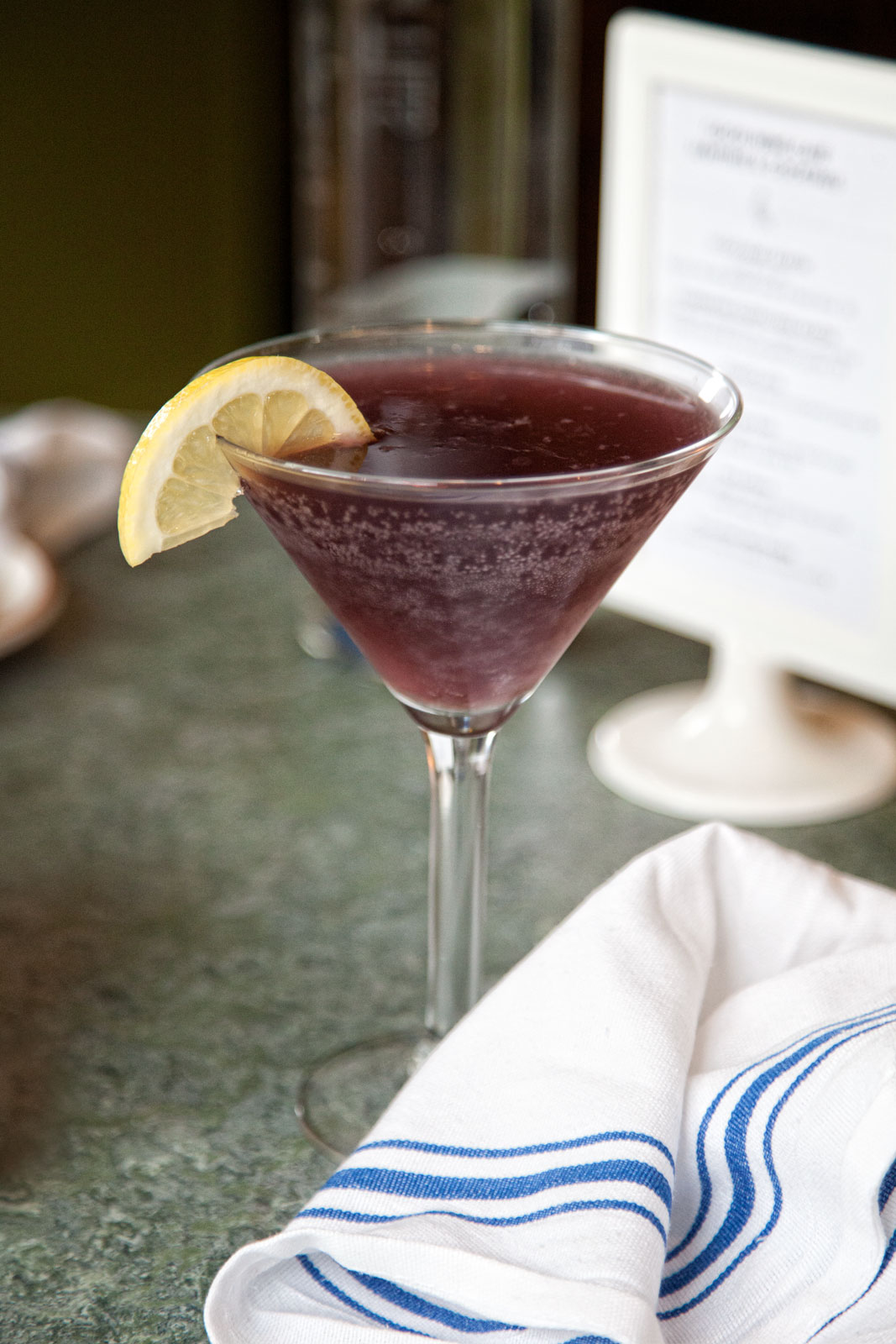 But first a "Purple Rain" – It was only right…and we're still grieving Prince 🙁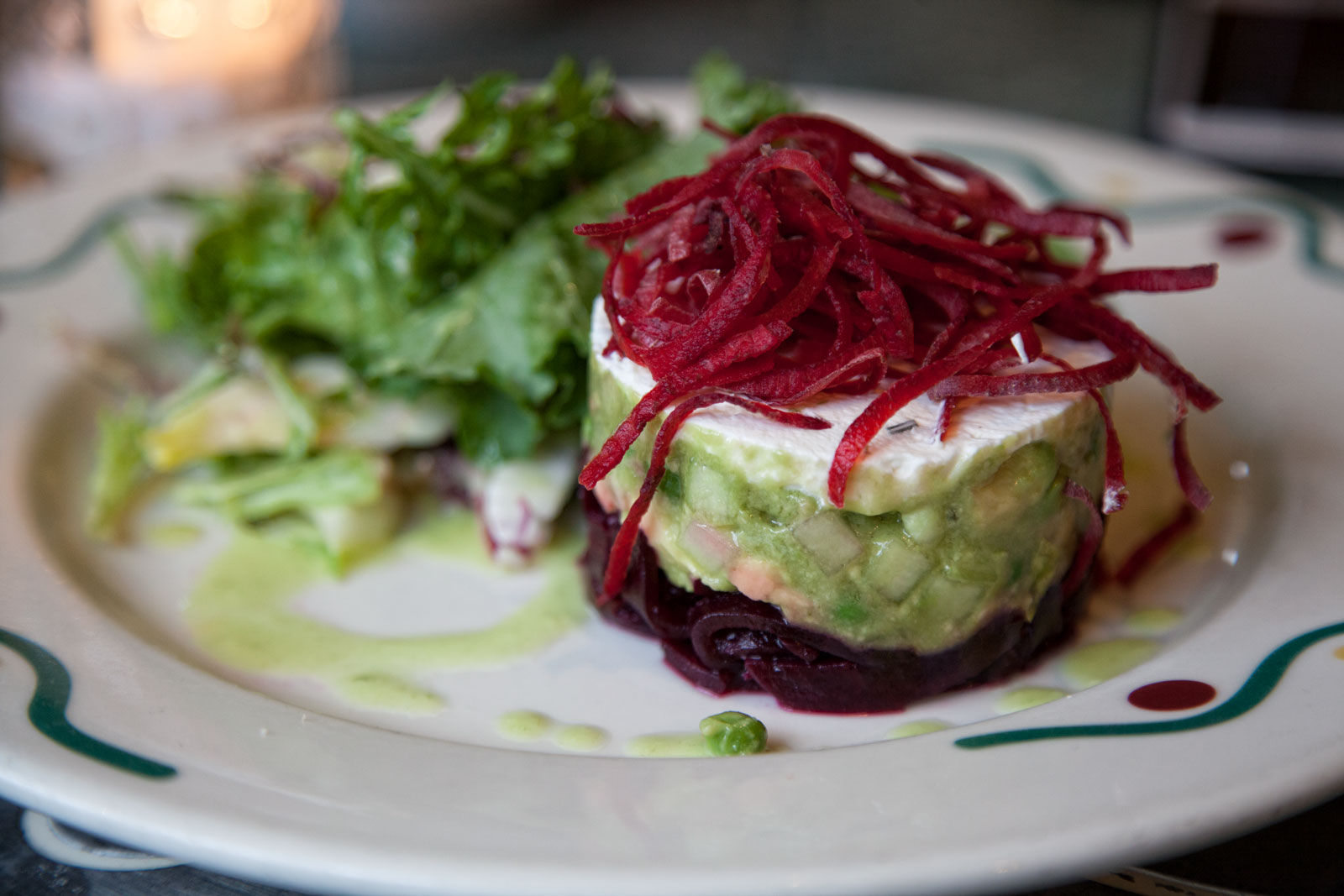 "The Martha" – so, so, so good
You are renowned for cooking seasonally and offering farm to table… [fade to; snarfle, yum, mmmm, ooh try mine]
Yes, I moved up here with farm to table in mind. I moved here at the end of '87 and opened up Carole Peck's in New Milford.
What's in season now?
We're in between seasons right now. As far as vegetables, they are coming from Florida, Southern NJ; the asparagus are just starting, then spinach and swiss chard will start coming in, kale is here. Things like papaya and pineapple are in season right now. I use as much local as I can; my eggs, my ducks, cheese is local, pretty much all these things you can use locally year round.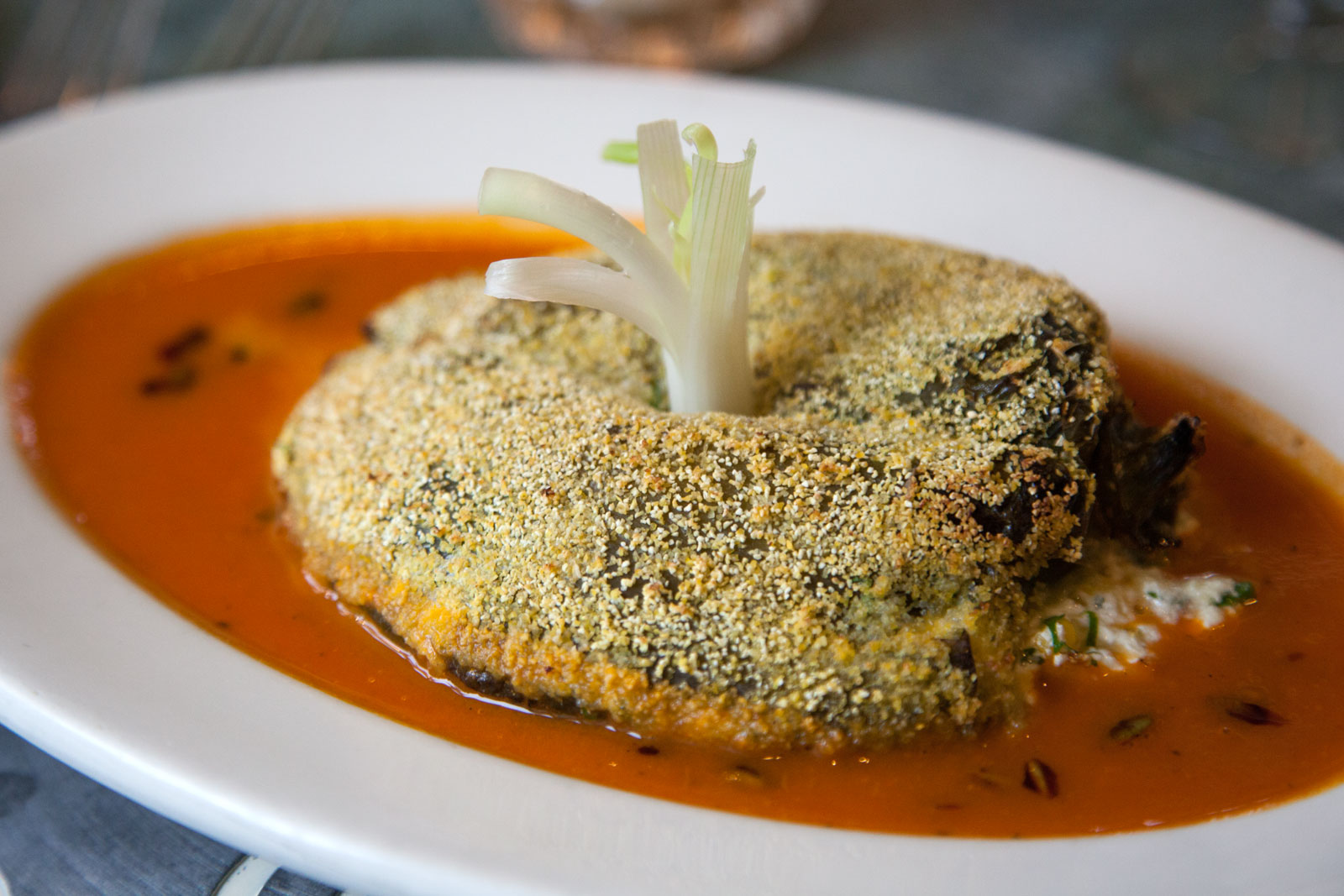 Pablano pepper
Where did you get your start in cooking?
When I started in this profession it was really a man's profession. I graduated from the Hyde Park Culinary Institute. They only started letting women in, in 1970. I graduated in '73. So I was in the 2nd year that women came through. There were 28 of us to 1000 men in the school.
 Did you always know it was what you wanted to do?
 No, I didn't always know. I had started short order cooking in high school and I just got into it. I was always artistic. It was serendipitous for me how it happened. You have to remember it was the early 70s. My father told me I could be a nurse, a teacher, or a secretary. Those were my 3 options in life. I definitely didn't learn to type, I hated touching people, and I didn't like kids, so those 3 professions were out!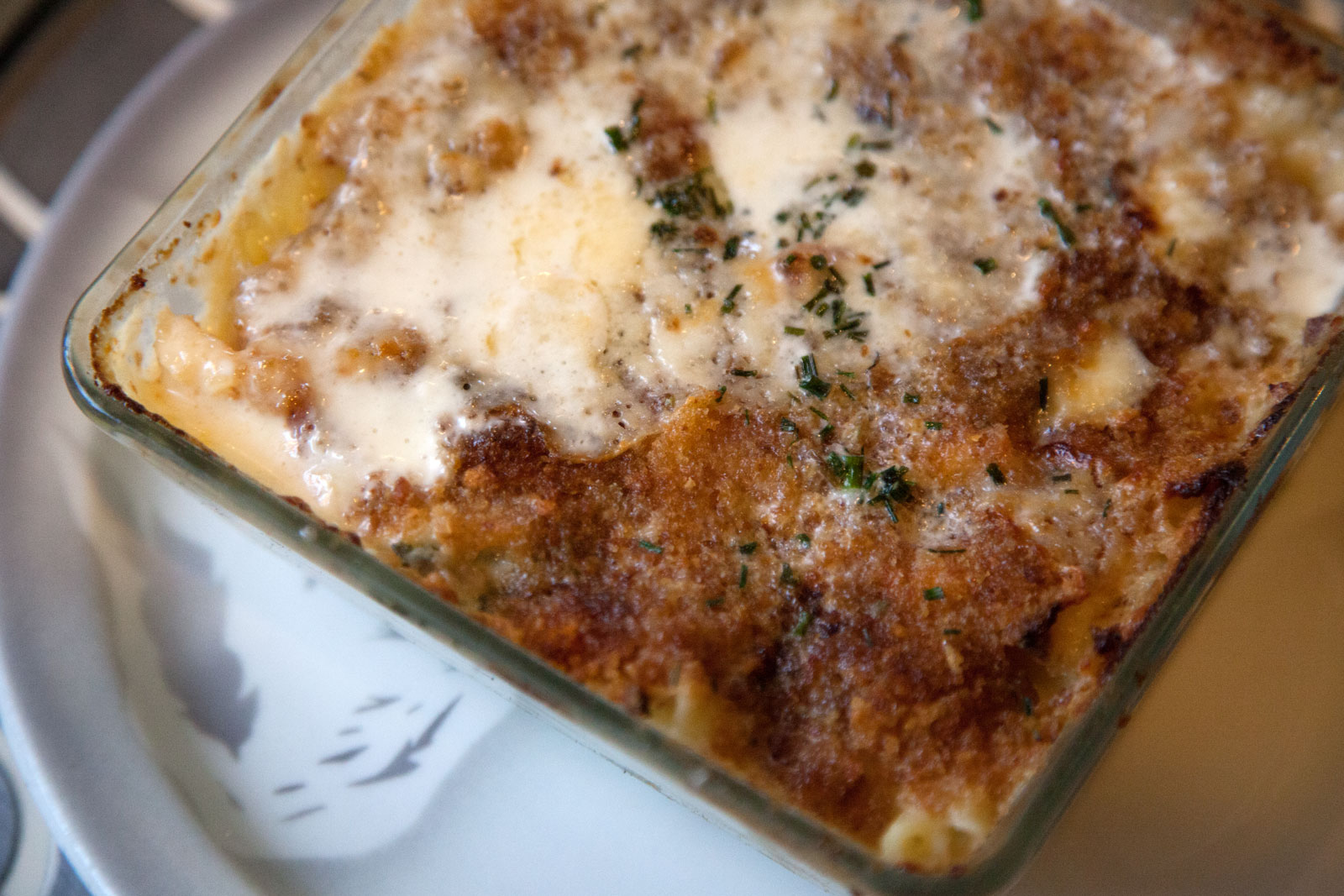 Lobster. Mac. and Cheese.  (yes, it requires periods between each word)
What one ingredient could you not live without?
Probably lemons. I use lemon in so many things. Somebody needs to invent seedless lemons, that person will become a billionaire.
 Is there a food trend that you're aware of that's going to be the next big thing?
I think we're going to see a lot of cannabis food. It's seeping into the whole mainstream. Insects are also going to be a thing.
Interrrrestingggg…Like crickets?
Sure. Crickets are really a very clean insect and easy to raise. They're crunchy, almost like eating a soft shell.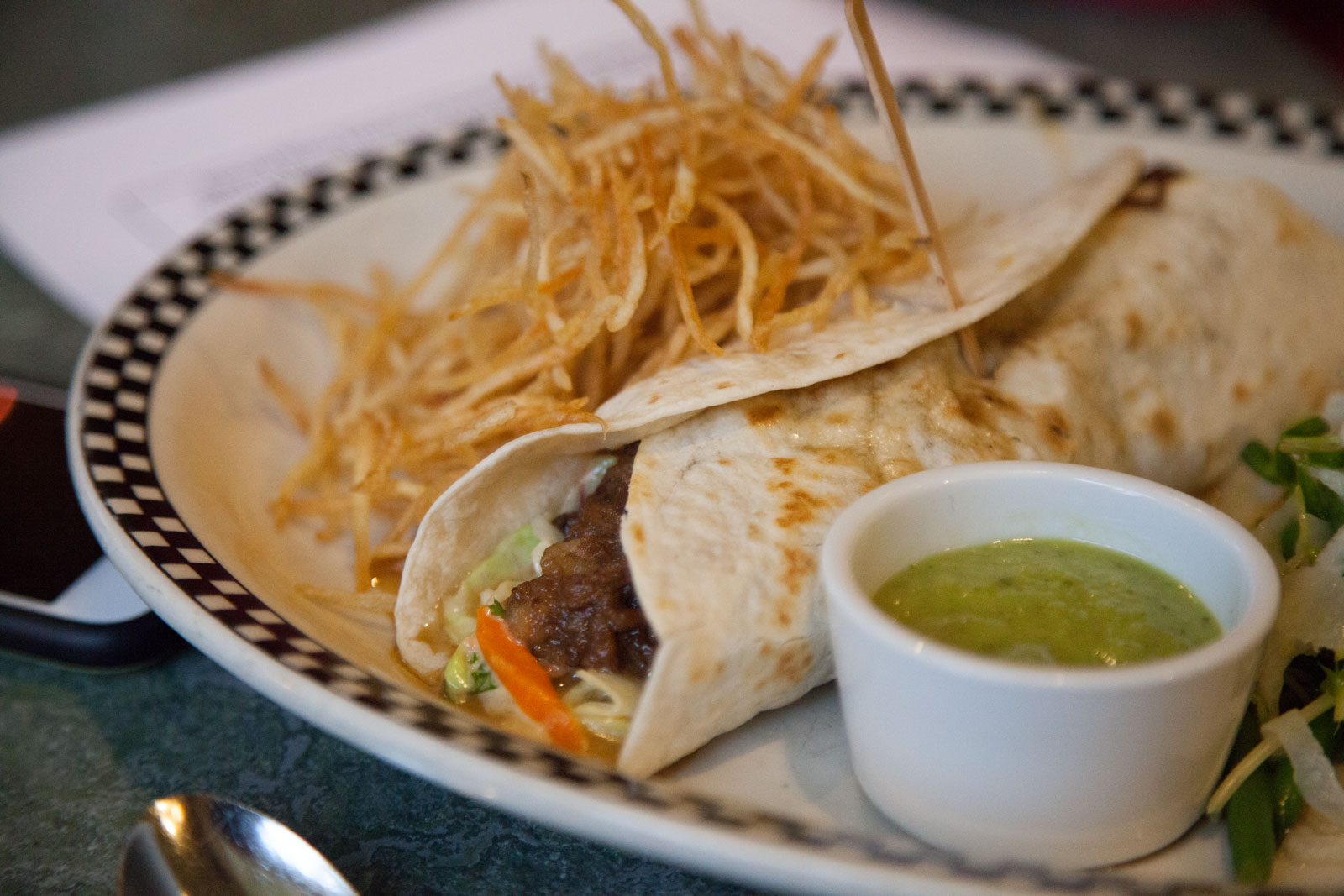 Braised beef brisket taco with spicy mango cabbage slaw and matchstick potatoes.
We'll probably pass on the insect food trend…How much time do you spend in France?
It depends on the year, but I usually spend about 6 weeks, 2 times a year there.
Tell us a little bit about the Provence Culinary Tours you host?
So everybody stays with us at our home with my husband and me. We don't have a tour that's bigger than the space we have. We have 5 bedrooms and 5 bathrooms for our guests.
Normally the 1st day we have a bit of a meet and greet, we usually do a buffet of really good food that's typical of Provence, the classic dishes. The next day we usually do a cooking lesson in the house with a local chef. After lunch, for example, we might go to the Pont du Gard, that's a Roman aqueduct bridge that's really close by.
That evening we might go out to dinner…you have to be prepared to eat a lot on this tour!
We go to open air markets, we learn some history about the area, we do a lot of stuff. And cooking classes sprinkled throughout.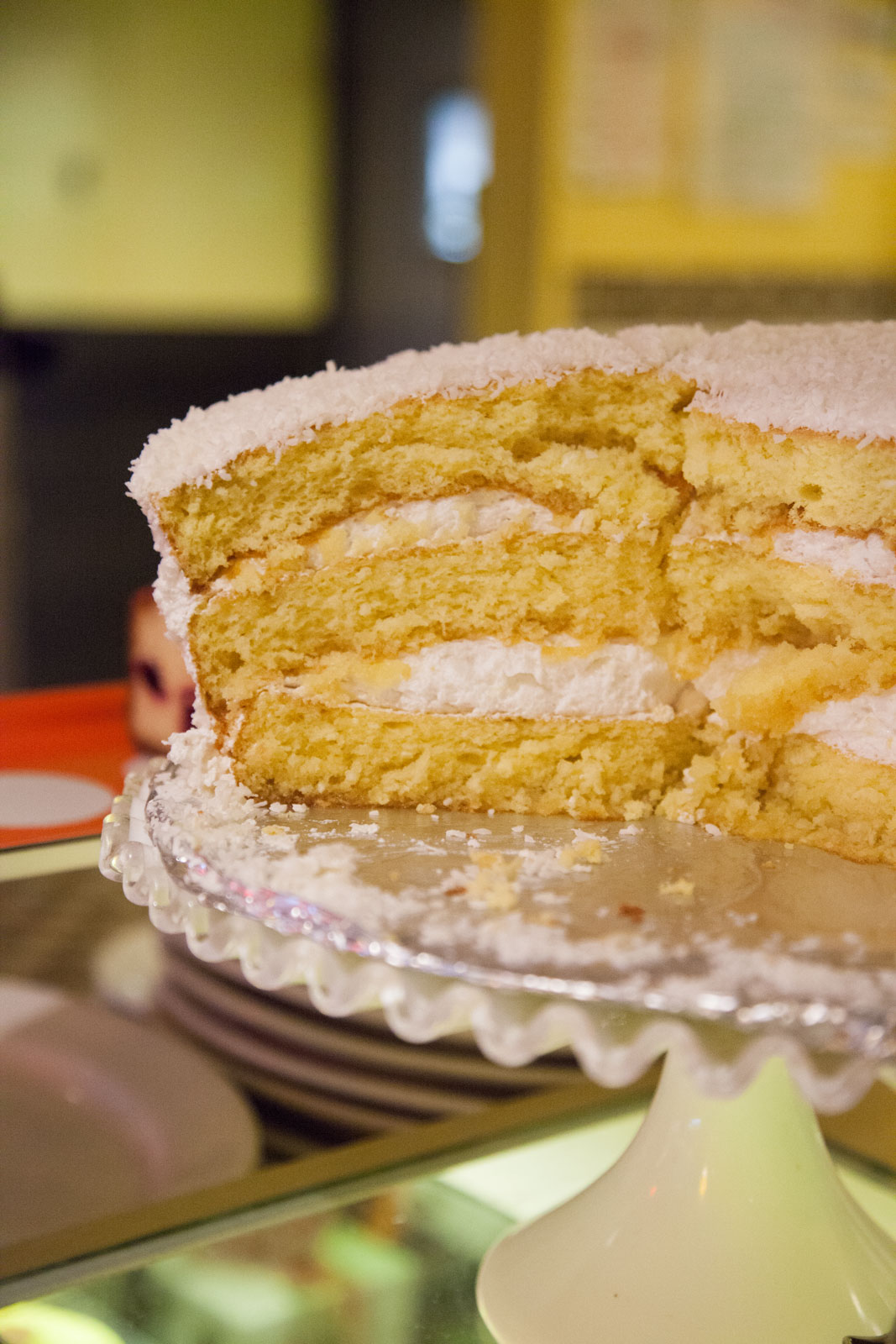 Didn't eat this. Just looking. Wedding dresses and Matron of Honor dresses are getting closer and closer!!
What's your favorite type of cooking?
I like Asian mixed with French. I still love cream…and cheese. It's great; American cheeses are really on par with a lot of French cheeses now. Even here in Woodbury there's this one called Stone Silo, it's a newer farm. I had a cheese from them last week that I thought was superb.
Mmm, we'll need to check them out!
Good News has been in Woodbury since 1992 – to what do you owe your success?
I think that I've just always maintained my own style. Always ahead of the curve. I have to laugh, sometimes you come across an old menu you find in a drawer. This grain freekeh, it's started to become popular again. I looked on my menu from 1990, I had freekeh on the menu, I had quinoa on the menu.
Brussel sprouts is another classic example. Years ago, you couldn't put Brussels sprouts on a menu. People turned up their noses…now, people want them year round! They're out of season right now of course, but it's just funny.
I just really try, as the seasons come in, to stay within the vegetables of the season. That's the way I've always operated.
Another thing that I do is I don't crossover with a lot of the items on the menu. If you're a novice diner and you order an appetizer and an entrée, you're not going to get the same flavors. I think about that when I'm doing menus. I think about the crunch factor, the softness of it, the combination of heat and spice, or not. There's a lot that goes into it.
I'm able to eat in my head.
Like a composer!
Yes, like a composer [laughs]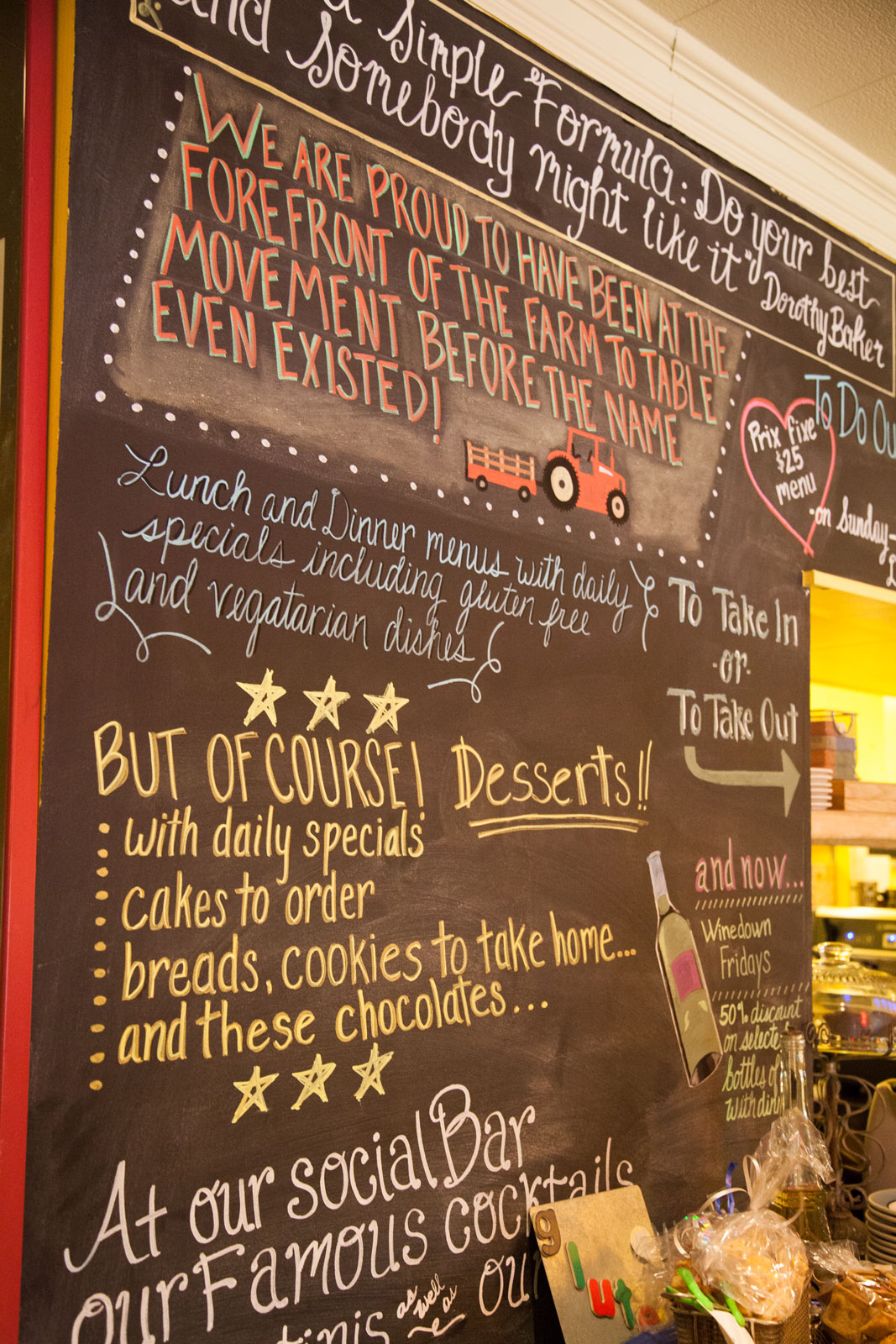 What is YOUR favorite meal?
I love the lobster mac! I love fish. Give me a great piece of fish and I'm a happy camper. When I'm in France I get turbot. There's nothing like that. I love soft shell crabs.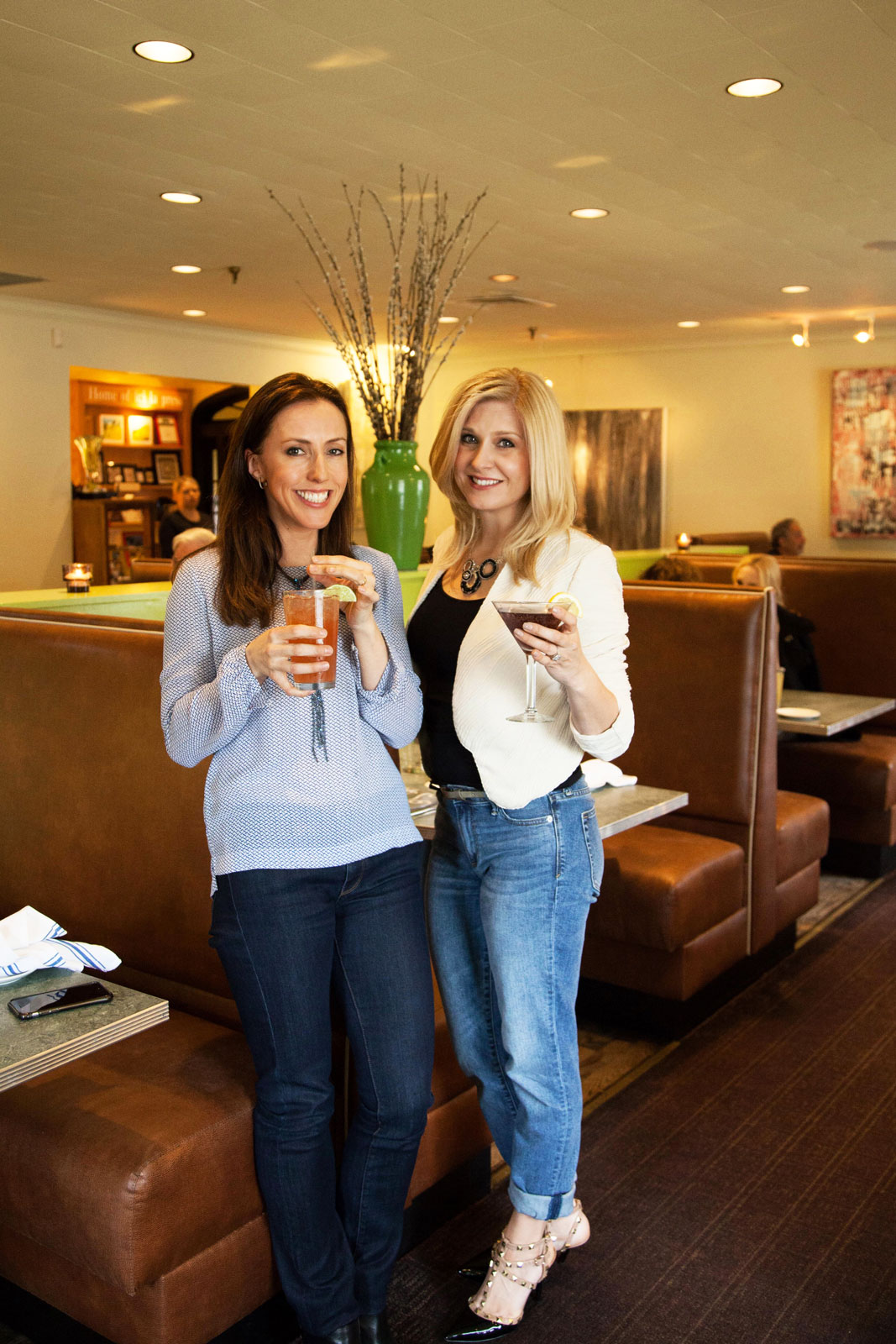 Cheers Carole! Thank you so very much for your time, your food, and your company. You know where to find us if you need a blog write up of your Provence Tours 😘
---
694 Main Street South, Woodbury, CT 06798
203-266-4663
Follow them on Facebook to learn about special upcoming events, plus food and wine pairing nights.
Pics: Lora Words: Bev