After a busy morning shopping in the city, and for the finale of our NYC Getaway feature, we decided to treat ourselves to lunch at Le Colonial (149 East 57th Street, New York b/t Lexington Ave & 3rd Ave). Besides wanting to eat some French-Vietnamese food, we also wanted to check out this colonial-themed restaurant we'd heard about (oh you know, certain people are known to hang out there, cough, Paul McCartney, cough, the King of Spain…).
From the moment we walk through the door, it feels like we've been transported back to a more elegant era. We can picture ladies-who-lunch wearing brimmed hats and white day gloves (we get imaginative sometimes). Le Colonial is designed to evoke thoughts of French Colonial Southeast Asia, but in Unlocking Litchfield terms, think Audrey Hepburn, think Casablanca, think Sex and the City (purely because everything in NYC comes back to SATC).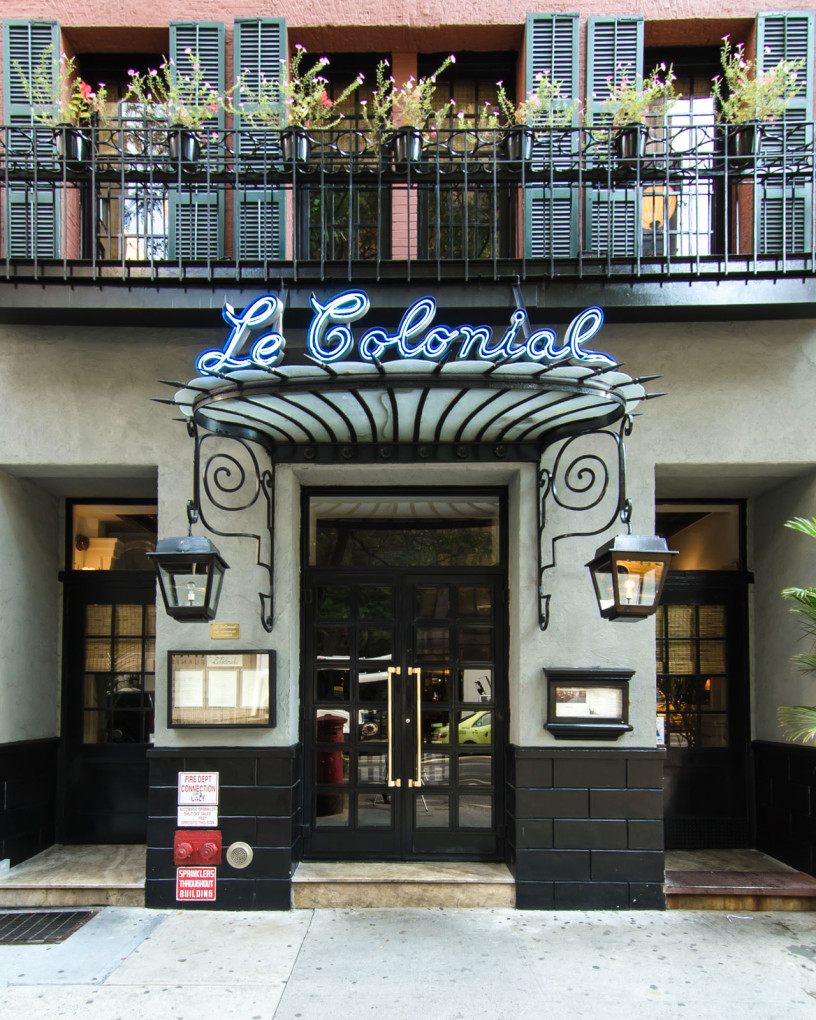 Potted palms and dark shutters, slow-moving ceiling fans, fringed lampshades and wicker chairs – you get the picture…and if you don't…here 👇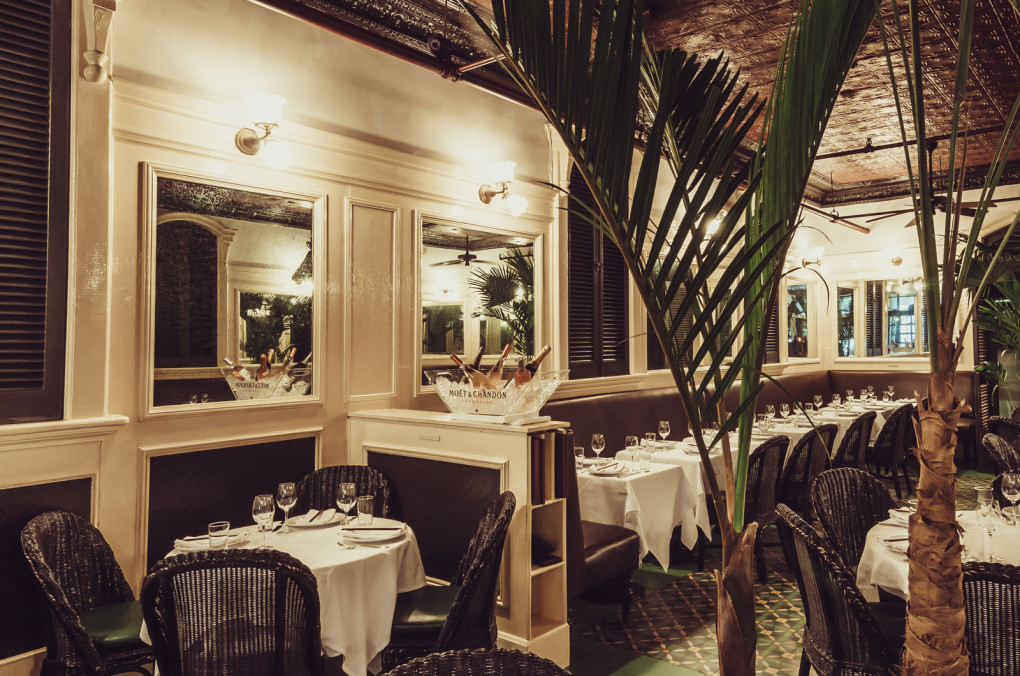 Suitably, "New York State of Mind" is playing while we decide what to drink. Had we not had that one glass of wine last night (uh-huh) we'd have been all over the cocktail menu. Such good ones! We opt for mango iced tea (which is brought to us in the coolest, I'm guessing Vietnamese, teapot). Agreeing on an array of appetizers to share, we each choose two. Suon nuong, goi cuon, com chien and dau xanh gion. Right? Good choices; we know!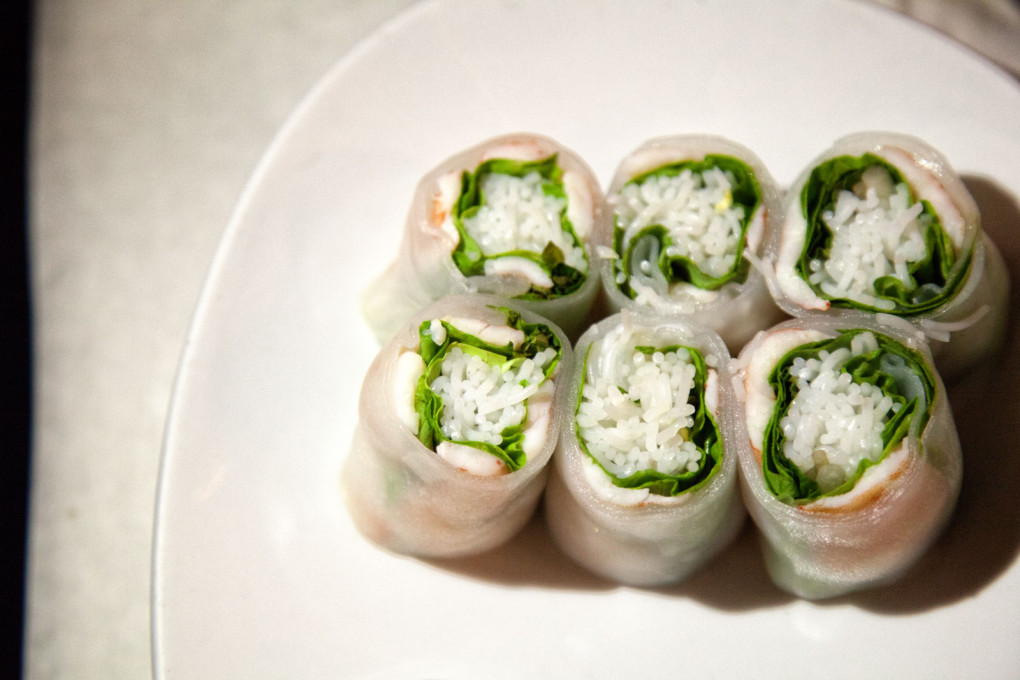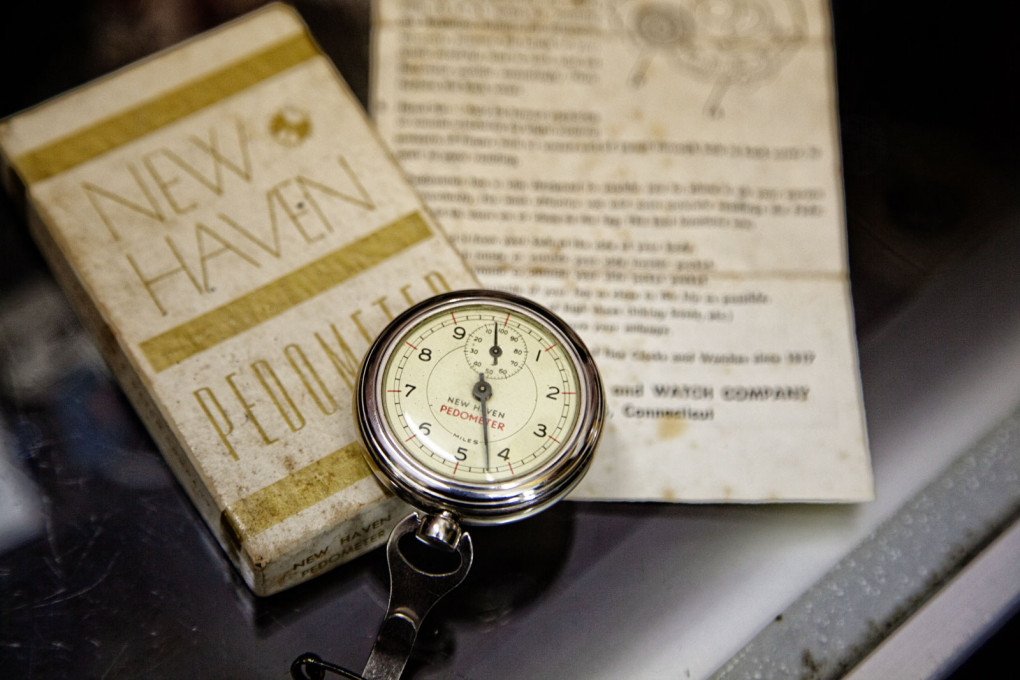 Le Colonial's General Manager, Docho Dochev (best name ever) joins us. We seem to amuse Docho when we eat our delicious spring roll lettuce wraps. He informs us that we're not exactly doing it right, and teaches us the correct way to do it. After we make a complete "meal" out of eating them and thoroughly enjoying them, they bring us hot towels with lemon slices to clean up. So civilized, nice touch, Le Colonial.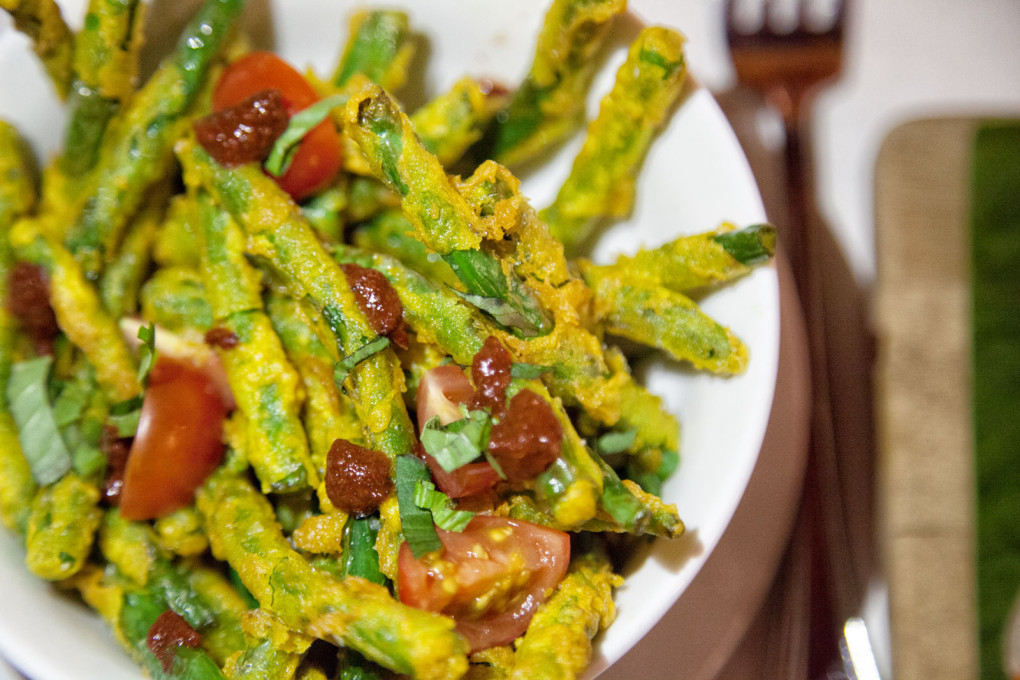 The fried green beans were tasty and being a green bean, healthy. In fact, Vietnamese food is known for being on the less calorific side. "Cut to us" – eating everything.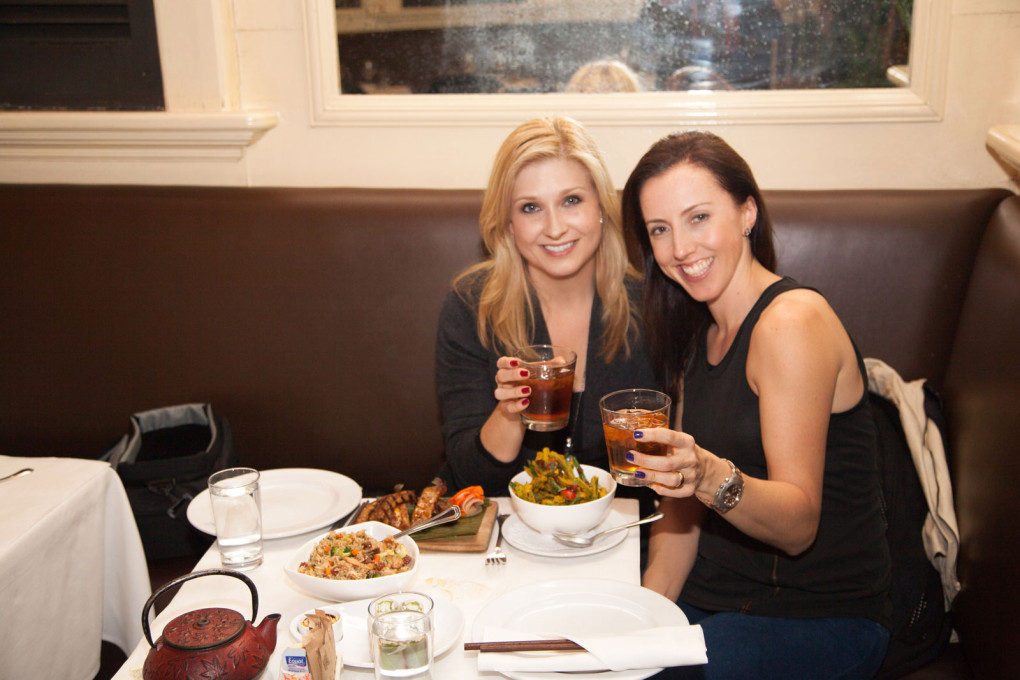 Despite the slightly higher than casual vibe, we feel very comfortable; yup, we like this kind of dining.
If you go, say hi to Docho for us!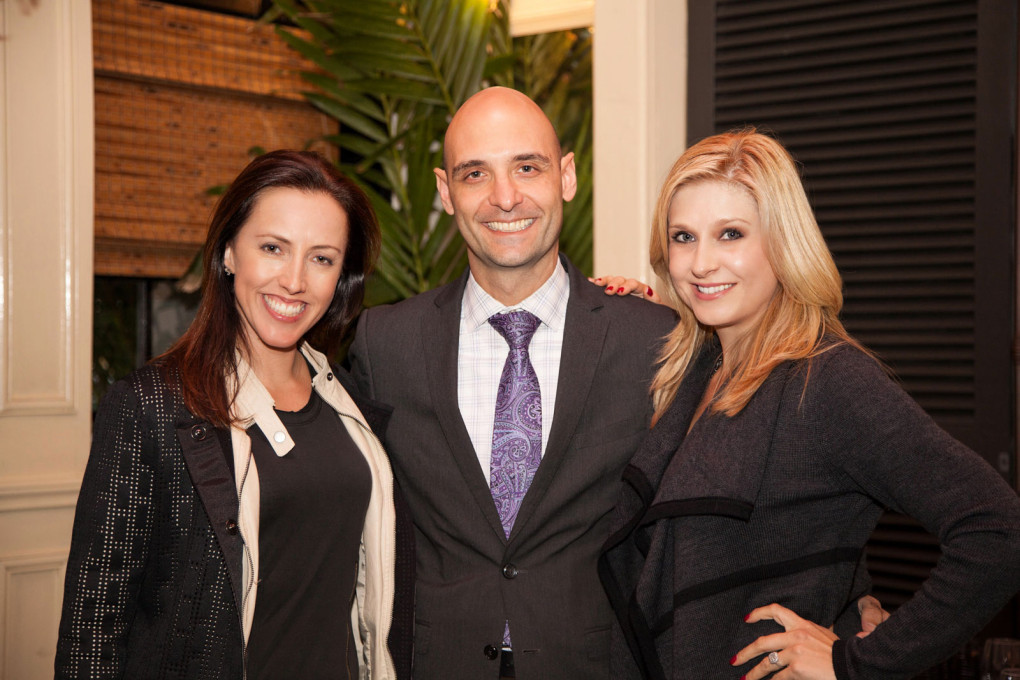 Bev's fave thing: The vibe and the spring rolls.
Lora's fave thing: The green beans!
---
Le Colonial NYC 149 East 57th Street, New York, NY,10022. Tel: 212-752-0808
Visit their website here, and follow on Instagram for delish food pics…
Article by Beverley Canepari, photos by Lora Karam and Le Colonial.